Bridgerland Technical College
Welcome to a
Better Future
Classes are offered to help students increase their skills in mathematics, reading, spelling, communication, English, job-seeking skills, or workplace relations.
An Assessment is implemented to determine if the potential student needs additional instruction to succeed in their chosen program.
Bridgerland Technology College has a full-service campus bookstore for textbooks, school and office supplies, class materials, candy and snacks, greeting cards, gift selections, backpacks, and clothing are all available at the bookstore.
The Copy Center is located on the Main Campus in the Business area (Room 1216) and provides services to the students, staff, and the public.
This service is available to all faculty, staff, and students of Bridgerland Technical College for their personal machines.
Please use this guide to help you throughout your experience at Bridgerland Technical College. Welcome!
Retail Meat Services is located at the south end of the Main Campus building (Logan). A variety of different meats are cut by the staff and students of the Meat Services Department.
A Little About Bridgerland Technical College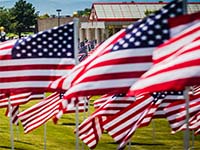 The mission of the Bridgerland Technical College is to deliver competency-based, employer-guided career and technical education to both secondary and post-secondary students through traditional and technology-enhanced methodologies.
Logan Campus - Main
Student Services
Monday: 8 am - 4:30 pm (We will be open at 7:30 am on the first day of registration)
Tuesday: 8 am - 6 pm
Wednesday: 8 am - 6 pm
Thursday: 8 am - 4:30 pm
Friday: 8 am - 4 pm
Sat/Sun: Closed
Brigham City Branch Campus 
Telephone: 435-734-0614
In-Person Hours Brigham City Branch Campus
Monday: 7:30 am - 4 pm
Tuesday: 7:30 am - 4 pm
Wednesday: 7:30 am - 4 pm
Thursday: 7:30 am - 4 pm
Friday: 7:30 am - 3 pm
Sat/Sun: Closed
Logan Campus - Main (Office)
1301 North 600 West
Logan, UT 84321
Toll Free: 866-701-1100
Local: 435-753-6780
TDD: 800-346-4128
Fax: 435-752-2016