Bridgerland Technical College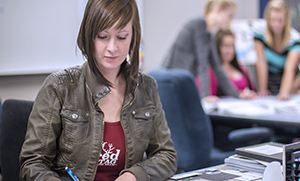 If you have taken the ACT or SAT within the last four years, you may not have to take the assessment for certain programs (specifics on program Web pages). To be considered without testing, your ACT score must be at least a 17 and your SAT score must be at least 1210.
How do I know what to study?
Police Academy: You can buy the NPOST Study Guide at the Bridgerland Technical College Bookstore for around $5.
Develop Great Study Habits
Study Guides and Strategies. A site dedicated to helping learners develop the skills needed to be successful students and productive people.
A Little About Bridgerland Technical College
The mission of the Bridgerland Technical College is to deliver competency-based, employer-guided career and technical education to both secondary and post-secondary students through traditional and technology-enhanced methodologies.
Logan Campus 
Student Services
Monday: 8 am - 4:30 pm (We will be open at 7:30 am on the first day of registration)
Tuesday: 8 am - 6 pm
Wednesday: 8 am - 6 pm
Thursday: 8 am - 4:30 pm
Friday: 8 am - 4 pm
Sat/Sun: Closed
Brigham City Branch Campus 
In-Person Hours Brigham City Branch Campus
Monday: 7:30 am - 4 pm
Tuesday: 7:30 am - 4 pm
Wednesday: 7:30 am - 4 pm
Thursday: 7:30 am - 4 pm
Friday: 7:30 am - 3 pm
Sat/Sun: Closed
Main Office
1301 North 600 West
Logan, UT 84321
Toll Free: 866-701-1100
Local: 435-753-6780
TDD: 800-346-4128
Fax: 435-752-2016