Bridgerland Technical College
Bridgerland Technical College publishes a quarterly Technically Speaking Class Schedule that lists the upcoming occupational upgrade, lifelong learning, and general interest courses. These courses vary in length from 10 hours to 250 hours and are offered primarily in the evening. These courses are designed to improve employment skills and/or stimulate interest in rewarding occupational programs. Registration for short-term training is held quarterly.
Register online:
Admissions (for Online Registration): Prepare for registration by creating your online account today! Go to my.btech.edu. It typically takes one business day to receive your login.
Click for detailed online registration instructions.
Register in-person:
Visit the Student Services office during regular business hours.
A Little About Bridgerland Technical College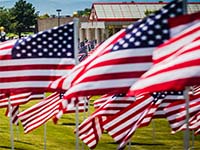 The mission of the Bridgerland Technical College is to deliver competency-based, employer-guided career and technical education to both secondary and post-secondary students through traditional and technology-enhanced methodologies.
Logan Campus - Main
Student Services
Monday: 8 am - 4:30 pm (We will be open at 7:30 am on the first day of registration)
Tuesday: 8 am - 6 pm
Wednesday: 8 am - 6 pm
Thursday: 8 am - 4:30 pm
Friday: 8 am - 4 pm
Sat/Sun: Closed
Brigham City Branch Campus 
In-Person Hours Brigham City Branch Campus
Monday: 7:30 am - 4 pm
Tuesday: 7:30 am - 4 pm
Wednesday: 7:30 am - 4 pm
Thursday: 7:30 am - 4 pm
Friday: 7:30 am - 3 pm
Sat/Sun: Closed
Logan Campus - Main (Office)
1301 North 600 West
Logan, UT 84321
Toll Free: 866-701-1100
Local: 435-753-6780
TDD: 800-346-4128
Fax: 435-752-2016