We want to partner with you
Department of Workforce Services (DWS)
---
Tuition/Fees
Books/Tools/Supplies
Transportation/Child Care/Medical
Testing/Career Counseling
Housing/Personal Expenses
Are you unemployed or need a job with better pay or hours? Do you need marketable job skills or fall into a low income category? Do you have two or fewer years left to finish a marketable degree or certificate or were you affected by a mass layoff or plant closure? If you answer yes to any one of these questions you may qualify for services provided through Department of Workforce Services! Youth programs (ages 14-21) are also available.
Ways to Contact DWS:
Contact a representative at (435) 753-6780.
Visit the Logan DWS office at 180 North 100 West, or call (435) 792-0311.
Visit the Brigham City DWS Employment Center at 138 West 990 South, or call (435) 695-2632.
For more information about DWS Training Resources and how to apply, go to: https://jobs.utah.gov/jobseeker/training.html
Utah Division of Rehabilitation Services
---
Tuition/Fees
Books/Tools/Supplies
Transportation
Medical/Dental Expenses
Psychological Evaluation/Therapy
Utah Division of Rehabilitation Services assists eligible individuals with disabilities in obtaining employment. An eligible individual is one who is physically or psychologically disabled who demonstrates impediments to obtaining, retaining, or reentering employment and must acquire rehabilitation services in order to have an employment outcome. Along with the completed application, additional evaluations or assessments may be required. Please contact the local rehabilitation office for applications and information regarding qualifying types of disabilities at 115 West Golf Course Road, Suite D: (435) 787-3480. Or visit online at www.usor.utah.gov.
In Brigham City the rehabilitation office is located at 695 South Main, Suite 4: (435) 734-9408.
CVTD Bus Line
---
The LTD Bus Line is a free transportation service available from Richmond to Hyrum and throughout Logan City. The bus service runs from 6:00 AM to 9:45 PM with scheduled stops at the east side of Bridgerland Technical College that leave 10 minutes and 40 minutes after the hour, every hour; the first bus leaves Bridgerland Technical College at 6:10 AM and the last bus leaves Bridgerland Technical College at 9:10 PM. The LTD route and map is available at the LTD office, on all busses, and at several locations in the city including City Hall and major grocery stores. For more information call: (435) 752-BUSS or visit cvtdbus.org.
Housing
---
There are a variety of housing options open to Bridgerland Technical College students, many within walking distance of the Main Campus (Logan).
Housing Web Sites - Rentals:
Housing Web Sites - Sales:
Another Alternative:
Utah State University (USU) offers on-campus housing to students enrolled full-time at Bridgerland Technical College. Housing is available to both single students and families. Students must provide proof of Bridgerland Technical College enrollment to USU Housing Services on a quarterly/semester basis in order to maintain campus housing residency. Interested students should visit the USU Housing Services office at 1295 East 1000 North, Logan, UT or call: (435) 797-3113.
Bear River Head Start
---
Tuition/Fees
Books/Tools/Supplies
Transportation
Dental Care Expenses
Bear River Head Start is a comprehensive child development program for low income children and their families. Limited financial assistance is available. Qualifying families must have a child four years old before September 1st. Contact Bear River Head Start, 95 West 100 South, Suite 240, Logan, UT or call: (435) 787-8885.
-OR-
Bear River Early Head Start
---
Transportation
Housing Referrals/Personal Resources
Child Care Referral Service
The Bear River Early Head Start program may assist families who are pregnant or have children under age of three. Contact the Early Head Start program at 95 West 100 South, Suite 200, Logan, UT: (435) 755-0081.
English Language Center of Cache Valley, Inc.
---
The ELC is a private non-profit organization that provides high quality English for Speakers of Other Languages (ESOL), basic life skills instruction and employment skills instruction to northern Utah's non and limited English speaking adult population.
They provide English classes of all levels from Beginning to Advanced courses. They incorporate basic skills such as banking, shopping, basic community laws, employment, and other life skills as needed into each lesson.
Address: 1544 N. 200 W., Logan, UT 84341
Contact: (435) 750-6534
Bridgerland Literacy
---
Bridgerland Literacy is a private, non-profit organization that trains volunteer tutors and matches them with students who need help with literacy skills, including reading, writing, spelling, mathematics, and basic computer skills. Instruction is one-on-one, confidential and geared to individual needs and abilities. They are currently located at Bridgerland Technical College, 1301 N. 600 W. Logan, UT. For more information, call (435) 750-3218 or visit www.bridgerlandliteracy.org.
Bridgerland Child Care Resource and Referral
---
(435) 797-1552 or toll free 1 (800) 670-1552 or www.usuchild.usu.edu
Women, Infants, Children (WIC)
---
655 East 1300 North, Logan, UT: (435) 753-0532
817 West 950 South, Brigham City, UT: (435) 734-0845
125 South 100 West, Tremonton, UT: (435) 257-3318
Bear River Association Of Government (BRAG)
---
Housing and Human Services
Emergency Assistance
Heat and Energy Programs
170 North Main, Logan, UT: (435) 752-7242.
Brigham City: (435) 723-1111
*The above information is current at the time and is subject to change at any time without notice.
A Little About Bridgerland Technical College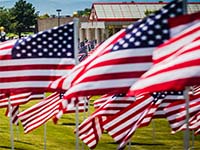 The mission of the Bridgerland Technical College is to deliver competency-based, employer-guided career and technical education to both secondary and post-secondary students through traditional and technology-enhanced methodologies.
Logan Campus - Main
Student Services
Monday: 8 am - 4:30 pm (We will be open at 7:30 am on the first day of registration)
Tuesday: 8 am - 6 pm
Wednesday: 8 am - 6 pm
Thursday: 8 am - 4:30 pm
Friday: 8 am - 4 pm
Sat/Sun: Closed
Brigham City Branch Campus 
Telephone: 435-734-0614
In-Person Hours Brigham City Branch Campus
Monday: 7:30 am - 4 pm
Tuesday: 7:30 am - 4 pm
Wednesday: 7:30 am - 4 pm
Thursday: 7:30 am - 4 pm
Friday: 7:30 am - 3 pm
Sat/Sun: Closed
Logan Campus - Main (Office)
1301 North 600 West
Logan, UT 84321
Toll Free: 866-701-1100
Local: 435-753-6780
TDD: 800-346-4128
Fax: 435-752-2016