How Technical Education Can Help
'Learn & Work in Utah' is a joint effort of the Governor's Office of Economic Development and the Utah System of Higher Education (USHE), made possible through funding from the state and federal government.
To assist students to begin and/or finish collegiate courses during this unprecedented time, federal COVID funds are being used to assist those whose ability to enroll or remain enrolled was impacted by this pandemic through the creation of the Pathway to Recovery Scholarship. This scholarship will be used to assist as many students as possible obtain their technical education virtually free!
Scholarship funds will cover all tuition, fees, and most required supplies while students complete essential career training in the short period of three-months to a year. Students must be able to enroll by November 2, commit to 15-30 hours per week, and be able to complete their program by June 30, 2021. Program graduates may enter directly into a high-wage, high-demand career or utilize existing stackable pathways into degree granting institutions.
Bridgerland Technical College
We are proud to join the following institutions for the Learn & Work program: Dixie Technical College, Dixie State University, Salt Lake Community College, Snow College, Southern Utah University, Southwest Technical College, Tooele Technical College, the University of Utah, Utah State University, Utah Valley University, and Weber State University.
A Little About Bridgerland Technical College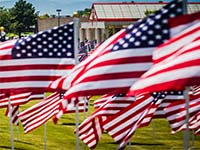 The mission of the Bridgerland Technical College is to deliver competency-based, employer-guided career and technical education to both secondary and post-secondary students through traditional and technology-enhanced methodologies.
Logan Campus - Main
Telephone: 435-753-6780
Student Services
Monday: 8 am - 4:30 pm
Tuesday: 8 am - 6 pm
Wednesday: 8 am - 6 pm
Thursday: 8 am - 4:30 pm
Friday: 8 am - 4 pm
Sat/Sun: Closed
Brigham City Branch Campus
Telephone: 435-734-0614
Student Services
Monday: 7:30 am - 4 pm
Tuesday: 7:30 am - 4 pm
Wednesday: 7:30 am - 4 pm
Thursday: 7:30 am - 4 pm
Friday: 7:30 am - 3 pm
Sat/Sun: Closed
Logan Campus - Main (Office)
1301 North 600 West
Logan, UT 84321
Toll Free: 866-701-1100
Local: 435-753-6780
TDD: 800-346-4128
Fax: 435-752-2016