Managing Change and Using it to our Advantage
"Things aren't the way they used to be."
True, but they never were. While the pace of change has increased, change has always been with us.
Ask the monks who wrote manuscripts by hand. Ask the blacksmiths who shoed horses. Ask the workers who made typewriters.
So how do we take advantage of change?
The workshop will benefit those who experience change. In other words, it will benefit every one of us. It will help workers who live with change. It will help leaders who navigate change.
In this workshop, we'll explore at least four new and key concepts:
The nature of change—and why it's always with us.

The advantages of change.

The ways to adjust our thinking about change— and use change to our advantage.

The ways to soften the blows of constant change.
Text and materials provided.
A Little About Bridgerland Technical College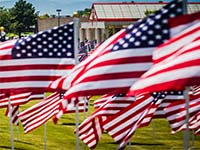 The mission of the Bridgerland Technical College is to deliver competency-based, employer-guided career and technical education to both secondary and post-secondary students through traditional and technology-enhanced methodologies. This hands-on technical education provides occupational education, skills training, and workforce development to support the educational and economic development of the Bear River Region.
Logan Campus
1301 North 600 West
Logan, UT 84321
Toll-Free: 866-701-1100
Local: 435-753-6780
TDD: 800-346-4128
Fax: 435-752-2016
Brigham City Campus
325 West 1100 South
Brigham City, UT 84302
Main: 435-734-0614
Toll-Free: 800-827-0614
Fax: 435-734-0431