Farm to Fork - Food Safety
Every operation (including households) that produce, process, sell, prepare, or serve food needs to have a food safety system in place to guarantee their product is safe.  If you've ever catered an event, prepared a Thanksgiving meal, bottled your own produce, or processed/served food for the general public, chances are you've questioned about how to do it safely.  This course will cover the causes and prevention of food contamination and food poisoning; as well as how to ensure and maintain the safety of the food we produce and consume. Through discussion, case studies, and local food industry tours, participants will learn about the food safety system HACCP (Hazard Analysis and Critical Control Point).  This course will be helpful for those involved in any aspect of food production and/or services as well as the general public. This course will be taught by Von Mendenhall.
Please Note: Minimum age for 4FUN classes is 12 years old. Students ages 12-15 must be accompanied by an enrolled adult.
Students will need to purchase pattern and fabric.
A Little About Bridgerland Technical College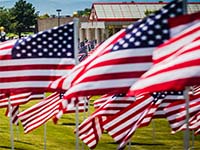 The mission of the Bridgerland Technical College is to deliver competency-based, employer-guided career and technical education to both secondary and post-secondary students through traditional and technology-enhanced methodologies.
Logan Campus - Main
Student Services
Monday: 8 am - 4:30 pm (We will be open at 7:30 am on the first day of registration)
Tuesday: 8 am - 6 pm
Wednesday: 8 am - 6 pm
Thursday: 8 am - 4:30 pm
Friday: 8 am - 4 pm
Sat/Sun: Closed
Brigham City Branch Campus 
Telephone: 435-734-0614
In-Person Hours Brigham City Branch Campus
Monday: 7:30 am - 4 pm
Tuesday: 7:30 am - 4 pm
Wednesday: 7:30 am - 4 pm
Thursday: 7:30 am - 4 pm
Friday: 7:30 am - 3 pm
Sat/Sun: Closed
Logan Campus - Main (Office)
1301 North 600 West
Logan, UT 84321
Toll Free: 866-701-1100
Local: 435-753-6780
TDD: 800-346-4128
Fax: 435-752-2016