Fresh Faced Spring Awakening
Wake up your face and overall look this spring with skincare & makeup education brought to you by professional makeup artist, Emily Brodock of Envy Artistry. This class will help you to identify a good skin care regimen to suite your skin type, provide tips to maintain youthful skin, and will teach tools to increase make-up wear and longevity.  It will also cover how to find the right foundation for your skin type and show you how to get that 10 minute dewy fresh-faced look, to get you ready for all things spring!
Please Note: Minimum age for 4FUN classes is 12 years old. Students ages 12-15 must be accompanied by an enrolled adult.
Students will need to purchase pattern and fabric.
A Little About Bridgerland Technical College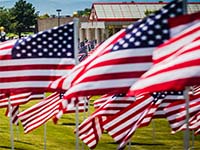 The mission of the Bridgerland Technical College is to deliver competency-based, employer-guided career and technical education to both secondary and post-secondary students through traditional and technology-enhanced methodologies.
Logan Campus - Main
Student Services
Monday: 8 am - 4:30 pm (We will be open at 7:30 am on the first day of registration)
Tuesday: 8 am - 6 pm
Wednesday: 8 am - 6 pm
Thursday: 8 am - 4:30 pm
Friday: 8 am - 4 pm
Sat/Sun: Closed
Brigham City Branch Campus 
Telephone: 435-734-0614
In-Person Hours Brigham City Branch Campus
Monday: 7:30 am - 4 pm
Tuesday: 7:30 am - 4 pm
Wednesday: 7:30 am - 4 pm
Thursday: 7:30 am - 4 pm
Friday: 7:30 am - 3 pm
Sat/Sun: Closed
Logan Campus - Main (Office)
1301 North 600 West
Logan, UT 84321
Toll Free: 866-701-1100
Local: 435-753-6780
TDD: 800-346-4128
Fax: 435-752-2016