Introduction to Weather and Climate
This course will introduce the basics of weather and climate and how it affects our daily lives. The course will begin with how the atmosphere is affected by the surface of the Earth at local scales and then will expand to study of regional and global weather patterns. Concepts, such as Earth-atmosphere interactions, the hydrologic cycle, climate patterns and change, and weather observations and forecasting will be covered. Weather permitting, some class lecture will be held outdoors to integrate real-life situations to relevant course material. In addition, students will conduct short weather observations daily and the class will compare observations at the end of the course. Students can take what they will learn in this course to assist in their daily lives, whether for gardening, doing construction outdoors, traveling, or planning an outdoor event. The weather is an important factor in our daily lives, but it also can become an enjoyable past-time, or even grow into a career, as it has for the instructor.
Please Note: Minimum age for 4FUN classes is 12 years old. Students ages 12-15 must be accompanied by an enrolled adult
Students will need to purchase pattern and fabric.
A Little About Bridgerland Technical College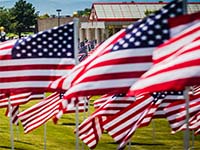 The mission of the Bridgerland Technical College is to deliver competency-based, employer-guided career and technical education to both secondary and post-secondary students through traditional and technology-enhanced methodologies.
Logan Campus - Main
Student Services
Monday: 8 am - 4:30 pm (We will be open at 7:30 am on the first day of registration)
Tuesday: 8 am - 6 pm
Wednesday: 8 am - 6 pm
Thursday: 8 am - 4:30 pm
Friday: 8 am - 4 pm
Sat/Sun: Closed
Brigham City Branch Campus 
Telephone: 435-734-0614
In-Person Hours Brigham City Branch Campus
Monday: 7:30 am - 4 pm
Tuesday: 7:30 am - 4 pm
Wednesday: 7:30 am - 4 pm
Thursday: 7:30 am - 4 pm
Friday: 7:30 am - 3 pm
Sat/Sun: Closed
Logan Campus - Main (Office)
1301 North 600 West
Logan, UT 84321
Toll Free: 866-701-1100
Local: 435-753-6780
TDD: 800-346-4128
Fax: 435-752-2016