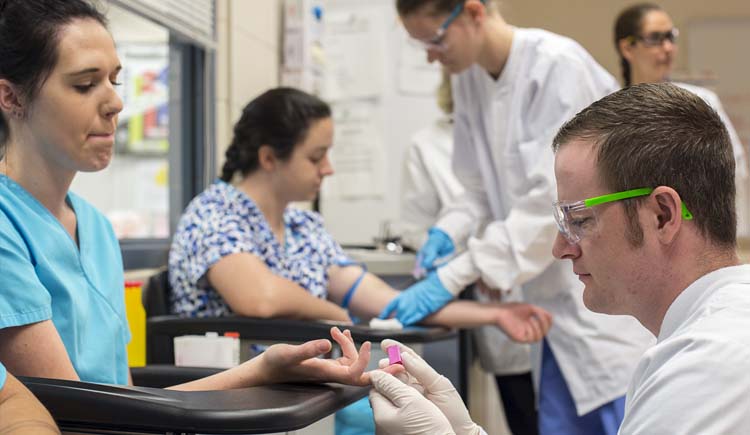 This continuing education course covers the basics of laboratory science expanding your skills on how to collect and draw blood and other lab specimens for clinical and hospital laboratory testing. Students who complete this course will take the National Healthcareer Association (NHA) Certified Phlebotomy Technician Examination to obtain national certification. The text, packet, lab coat, and safety goggles must be purchased prior to the first class and are available at the Bookstore. Tuition and fees include $115 for the NHA Certified Phlebotomy Technician Examination. Prerequisite: student must be at least 18 and provide a current AHA BLS Provider CPR certificate (proof required at time of registration). Class size is limited.
Required Textbook
The Phlebotomy Text Book, 3rd Edition
Authors: Susan King Strasinger DA, MT(ASCP), Marjorie Schaub Di Lorenzo MT(ASCP)SH
ISBN: 13: 978-0-8036-2057-5
Required Supplies
Logo lab jacket and safety goggles
Text and supplies must be purchased prior to the first class and are available at the Bridgerland Bookstore.
Registration Code
Logan (LC)
| Class Date | Day | Time | Code | Cost |
| --- | --- | --- | --- | --- |
| Aug 27 - Nov 5 | M W | 5-8 pm | HSGN 0011 01 LC | $482 |
| Aug 28 - Nov 6 | Tu Th | 5-8 pm | HSGN 0011 02 LC | $482 |
A Little About Bridgerland Technical College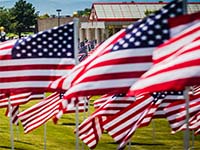 The mission of the Bridgerland Technical College is to deliver competency-based, employer-guided career and technical education to both secondary and post-secondary students through traditional and technology-enhanced methodologies.
Logan Campus - Main
Student Services
Monday: 8 am - 4:30 pm (We will be open at 7:30 am on the first day of registration)
Tuesday: 8 am - 6 pm
Wednesday: 8 am - 6 pm
Thursday: 8 am - 4:30 pm
Friday: 8 am - 4 pm
Sat/Sun: Closed
Brigham City Branch Campus 
In-Person Hours Brigham City Branch Campus
Monday: 7:30 am - 4 pm
Tuesday: 7:30 am - 4 pm
Wednesday: 7:30 am - 4 pm
Thursday: 7:30 am - 4 pm
Friday: 7:30 am - 3 pm
Sat/Sun: Closed
Logan Campus - Main (Office)
1301 North 600 West
Logan, UT 84321
Toll Free: 866-701-1100
Local: 435-753-6780
TDD: 800-346-4128
Fax: 435-752-2016