Bridgerland Technical College
Practical Nursing
Application Process
Steps for Applying:
Complete all 7 prerequisite/pre-admission courses* with a "C" or above and a minimum accumulative GPA of 3.0. Additionally, a minimum cumulative GPA of 3.0 or higher is required for all "regionally accredited" college credits when added together at the time of application. It is the student's responsibility to make sure that prerequisite and pre-admission courses are complete and official transcripts are submitted five days before the program start date. Students still enrolled in the pre-requisite courses can apply, but priority will be given to applicants with completed courses and official transcripts attached to their applications. Deadlines are June 1 for Fall Semester and November 1 for Spring Semester.
Take the Practical Nursing assessment exam at Bridgerland Technical College and include the test clearance paper with your application. For an appointment, call the Assessment Center at 435-750-3188. Test scores are good for one year. Allow time to receive your test clearance paper.
Include official college transcripts for the prerequisite/pre-admission courses in sealed envelopes or via secure email from the registrar's office to pnadvisor@btech.edu
Submit your completed application to the Administrative Assistant/Practical Nursing Adviser on or before the application deadline.
Prerequisite Courses:
Weber State University, Utah State University, or other regionally accredited university or college equivalent
Microbiology (WSU MICRO 1113, USU BIOL 2060)
Human Physiology (WSU ZOOL 2200 or HTHS 1110/1111 Biomedical Core or HTHS 1105/1106, USU BIOL 2420)
Human Anatomy (WSU ZOOL 2100 or HTHS 1110/1111 Biomedical Core or HTHS 1105/1106, USU BIOL 2320)
Nutrition (WSU NFS 1020, USU NDFS 1020)
Psychology (WSU PSY 1010, USU PSY 1010)
Pass/Fail grades will not be recognized for pre-requisite and pre-admission courses. A letter grade will need to be submitted on the application form and listed on transcripts.
*Beginning November 1, 2023, Microbiology and Nutrition will no longer be prerequisites for the Practical Nursing program. However, students who have completed them with a C or higher will receive 0.5 points for each one taken, on the points for the application. Additionally, CHF 1500 Human Development (WSU), or HDFS 1500 (USU), or PSY 1100 Lifespan Development (USU) will be accepted along with PSY 1010 for Psychology.
Pre-Admission Courses:
Bridgerland Technical College
Drug Dosages & Calculations (Math QL such as Math 1030,1040, or 1050 can be used in lieu of this course. However, it is highly recommended Drug Dosages still be taken).
*Beginning with the November 2023 application cycle, a Nursing Assistant Certification will be required.
NOTE about Prerequisite and Pre-Admission Courses:
The Practical Nursing program does not time-out courses or limit the number of times courses can be taken.
Utah State University
As a service to our future Practical Nursing students, the following USU courses will be delivered at the discretion of USU in either a traditional face-to-face format or through interactive video broadcasting, both at Bridgerland. 
Prospective Practical Nursing students get preferential placement into USU extension courses. For additional information and to be placed on the class list, please contact Brynn Young at pnadvisor@btech.edu.
• BIOL 2060 - Microbiology
• BIOL 2420  - Human Physiology
• BIOL 2320 - Human Anatomy
• NDFS 1020 - Nutrition
• PSY 1010  - Psychology
Contact Amanda Peterson, mandi.peterson@usu.edu for questions regarding courses. All students must make an application to USU. Students may enroll through the Banner Access system.
**USU's tuition table can be found at http://www.usu.edu/registrar/tuition/ or you may contact Amanda at the email listed above for further information on tuition for the USU courses. 
Weber State University
As a service to our students, the following courses are available through Weber State University either online or in a face-to-face traditional classroom.
Weber State University
• HTHS 1110 LS - Integrated Human Anatomy and Physiology I
• HTHS 1111 - Integrated Human Anatomy and Physiology II OR ZOOL 2100 - Human Anatomy
• ZOOL 2200 LS - Human Physiology
• MICR 1113 LS - Introductory Microbiology
• NUTR 1020 LS - Science and Application of Human Nutrition
• PSY 1010 SS - Introductory Psychology
Please check  the Weber State University website at www.weber.edu for class availability.
Point Selection System:
An independent selection committee reviews completed applications and objectively selects the 30 Practical Nursing student candidates with the top scores. Also, alternates are selected should one of the 30 students choose not to participate in the program. We do not keep a waiting list.
Points Awarded
Resident of Bear River Region (Cache, Rich, or Box Elder County)
1
Previous Alternate or Applicant to the Practical Nursing program at Bridgerland Technical College
2 or 1
Health Care Work/Volunteer Experience

Full-time 6 months or Part-time for 1 year (2 points)
3 months or more full- or part-time (1 point)

2 or 1
Health Care Training: Current CNA or MA Certification
1
Academic Experience: Baccalaureate or Associate Degree Awarded
1
Professional Goal Statement
1
Reference Evaluation Forms
3
GPA for Support Courses
5-11
Maximum Points Possible
22
The points you may assign yourself are not necessarily the points that the selection committee will assign your application.
The Practical Nursing program can only accommodate a limited number of candidates per session. Therefore, there can be no guarantee of admission even when prerequisite courses are successfully completed. Applications are reviewed by an objective selection process without regard to race, religion, sex, ethnic background, age, or disability status so far as it is safe for the student and the client in their care.
Acceptance and successful progression through the Practical Nursing program is contingent upon willingness to complete required immunizations, results of a Federal criminal background check, and random drug screen(s).
A Little About Bridgerland Technical College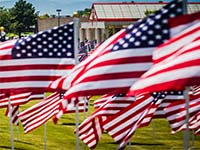 The mission of the Bridgerland Technical College is to deliver competency-based, employer-guided career and technical education to both secondary and post-secondary students through traditional and technology-enhanced methodologies. This hands-on technical education provides occupational education, skills training, and workforce development to support the educational and economic development of the Bear River Region.
Logan Campus
1301 North 600 West
Logan, UT 84321
Toll-Free: 866-701-1100
Local: 435-753-6780
TDD: 800-346-4128
Fax: 435-752-2016
Brigham City Campus
325 West 1100 South
Brigham City, UT 84302
Main: 435-734-0614
Toll-Free: 800-827-0614
Fax: 435-734-0431