Professional Writing from a Professional Writer
Join author Chris Heimerdinger in this 9-week course. You will learn that there are more ways to earn money writing than ever before: novels, screenplays, podcasts, vlog scripts, fan fiction, SEO, blog articles, etc. It's all about content! We focus not only upon basics like character development, plot outlines, and the tools of a "wordsmith", but also on the business of writing, new technologies, online publishing, self-promotion, and what transforms a hobby into stable source of income. Chris Heimerdinger has published over 20 books, including self-published novels, ghostwriting, writing and directing a feature film, and selling over 2,500,000 copies locally and nationally.
A Little About Bridgerland Technical College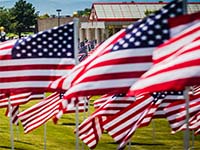 The mission of the Bridgerland Technical College is to deliver competency-based, employer-guided career and technical education to both secondary and post-secondary students through traditional and technology-enhanced methodologies.
Logan Campus - Main
Student Services
Monday: 8 am - 4:30 pm (We will be open at 7:30 am on the first day of registration)
Tuesday: 8 am - 6 pm
Wednesday: 8 am - 6 pm
Thursday: 8 am - 4:30 pm
Friday: 8 am - 4 pm
Sat/Sun: Closed
Brigham City Branch Campus 
Telephone: 435-734-0614
In-Person Hours Brigham City Branch Campus
Monday: 7:30 am - 4 pm
Tuesday: 7:30 am - 4 pm
Wednesday: 7:30 am - 4 pm
Thursday: 7:30 am - 4 pm
Friday: 7:30 am - 3 pm
Sat/Sun: Closed
Logan Campus - Main (Office)
1301 North 600 West
Logan, UT 84321
Toll Free: 866-701-1100
Local: 435-753-6780
TDD: 800-346-4128
Fax: 435-752-2016