Bridgerland Technical College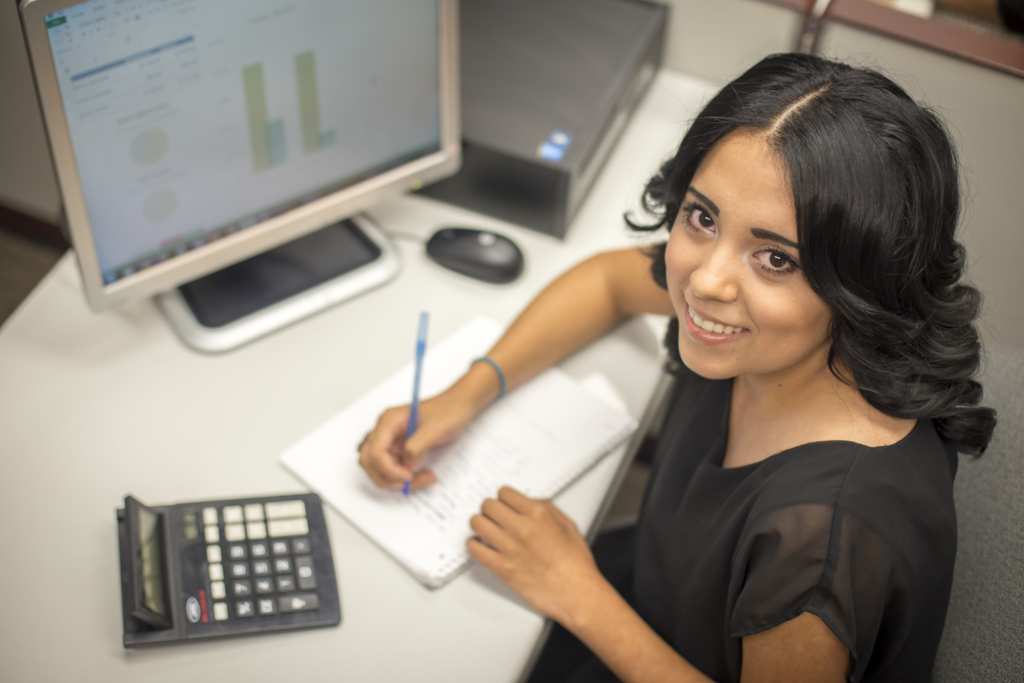 This center is a supplement to the programs at Bridgerland Technical College. Classes are offered to help students increase their skills in mathematics, reading, spelling, communication, English, job-seeking skills, or workplace relations.
See below for information about our courses and about help for the Math Placement Test.
Get Started
Students may take an assessment at Bridgerland Technical College to determine which areas to study.
Self-Paced Study
Once enrolled in a class, students are given an individualized course of study, taking progress checks as each unit is completed. Lecture courses are also available. Some online classes are available. Visit with an instructor for details.
Availability
Flexible hours Mon. - Thurs., 8 a.m. to 8 p.m., and Fri. 8 a.m. to 4 p.m. Part-time schedules available. Students register for the section(s) they want to attend. Brigham City Branch Campus hours are arranged based on student demand.
Special Requirements
Photo identification required for testing.
Course Details
Please note: Students enrolling in a certificate program can take Academic Learning free for four weeks to meet pre-admission requirements.
Open-Entry/Self-Paced Courses
Adult Basic Education
Algebra, Beginning & Intermediate
Basic English Review
Decimals, Equations, Fractions
Geometry
Job-Seeking Skills
Language Expression & Mechanics
Math Refreshers: 990, 995, 1050
Percents, Ratios
Reading
Ruler Measurements
Spelling
Study Skills
Test Preparation: Math Placement, ACT, GED, GRE, AND POST
Test-Taking Strategies
Whole Numbers
Workplace Relations
Custom, individualized courses available upon request
Lecture-Based Courses
Communications
American Sign Language I, II, III
Spanish (multiple levels)
Spanish for Medical, Educators, and Dental
Writing (English 990 Skills)
Math
Algebra Foundations (Math 950 Skills)
Elements of Algebra (Math 990 Skills)
College Math Prep (Math 995 Skills)
College Algebra (Math 1050 Skills)
Math Placement Test (MPT) Help
---
Bridgerland Technical College has three options for students who want help reviewing math for the math placement test (used by USU and many other colleges and universities nationwide).
Study Sessions for $10.
Self-Paced with Tutoring Lab for $48 (four weeks), gain access to the lab, courseware, and tutors.
Short-Term Classes - offerings and costs vary.
For dates and times refer to the Short-Term Class Schedule or email math@btech.edu.
A Little About Bridgerland Technical College
The mission of the Bridgerland Technical College is to deliver competency-based, employer-guided career and technical education to both secondary and post-secondary students through traditional and technology-enhanced methodologies.
Logan Campus 
Student Services
Monday: 8 am - 4:30 pm (We will be open at 7:30 am on the first day of registration)
Tuesday: 8 am - 6 pm
Wednesday: 8 am - 6 pm
Thursday: 8 am - 4:30 pm
Friday: 8 am - 4 pm
Sat/Sun: Closed
Brigham City Branch Campus 
In-Person Hours Brigham City Branch Campus
Monday: 7:30 am - 4 pm
Tuesday: 7:30 am - 4 pm
Wednesday: 7:30 am - 4 pm
Thursday: 7:30 am - 4 pm
Friday: 7:30 am - 3 pm
Sat/Sun: Closed
Main Office
1301 North 600 West
Logan, UT 84321
Toll Free: 866-701-1100
Local: 435-753-6780
TDD: 800-346-4128
Fax: 435-752-2016