Bridgerland Technical College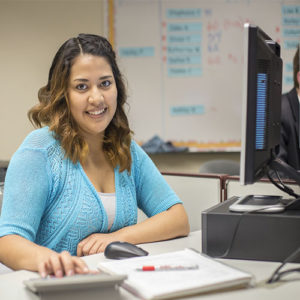 An Entrance Assessment is implemented to determine if potential students need additional instruction to succeed in their chosen program.
Individuals 16 years old and older are eligible for services. Assessments and counseling are available on the main campus Monday through Thursday from 8:30 a.m. to 5 p.m. and Friday from 8:30 a.m. to 4:30 p.m. Please call ahead for an appointment (or online scheduling is now available for some testing for Logan appointments, see below), which can be made at both the Logan Main Campus (435-750-3188) and Brigham City Branch Campus (435-734-0623). Photo identification is required. Phones, calculators, food, and drink are not allowed in the Assessment Center. If calculators are allowed for your assessment, they will be provided.
Phone: (435) 750-3188
Fax: (435) 750-3046
Frequently Asked Questions
The Bridgerland Technical College Assessment Center proctors for many colleges and universities. Beginning July 1, 2012, there will be a $10 fee per test.
Do you need proctor approval?
Contact Information: 1301 North 600 West, Logan UT, PH: 435-750-3188, FAX: 435-750-3046, bthomas@batc.edu
Keep in mind:
All testers must have photo ID. Acceptable forms of ID are: Drivers License, State ID, Work ID badge, or Passport.
Testers must have an appointment and tests must be complete by 5 p.m. (Evening testing is available on Tuesdays.)
Do you need the Assessment Proctored?
The Bridgerland Technical College Entrance Exam may be proctored if you live more than 100 miles from the Logan Campus or the Brigham City Branch Campus. Bridgerland Technical College  does not charge an assessment fee. However, if the location you choose to test at charges a "Proctor Fee" you be required to pay their fee and postage (if any) to mail the test back to Bridgerland Technical College .
You are in-charge of contacting the Proctor Testing Center to set up an appointment and get all of the information to the Bridgerland Technical College Testing Center.
If you do not live near an approved Proctor, you may ask a local Librarian or Counselor to proctor the test for you.
Please provide this information to the Bridgerland Technical College Assessment Center: Proctor location, Address, Proctor Name, and Phone Number.
A Little About Bridgerland Technical College
The mission of the Bridgerland Technical College is to deliver competency-based, employer-guided career and technical education to both secondary and post-secondary students through traditional and technology-enhanced methodologies.
Logan Campus 
Student Services
Monday: 8 am - 4:30 pm (We will be open at 7:30 am on the first day of registration)
Tuesday: 8 am - 6 pm
Wednesday: 8 am - 6 pm
Thursday: 8 am - 4:30 pm
Friday: 8 am - 4 pm
Sat/Sun: Closed
Brigham City Branch Campus 
In-Person Hours Brigham City Branch Campus
Monday: 7:30 am - 4 pm
Tuesday: 7:30 am - 4 pm
Wednesday: 7:30 am - 4 pm
Thursday: 7:30 am - 4 pm
Friday: 7:30 am - 3 pm
Sat/Sun: Closed
Main Office
1301 North 600 West
Logan, UT 84321
Toll Free: 866-701-1100
Local: 435-753-6780
TDD: 800-346-4128
Fax: 435-752-2016