Abigail Holberg – Platinum Performer for Practical Nursing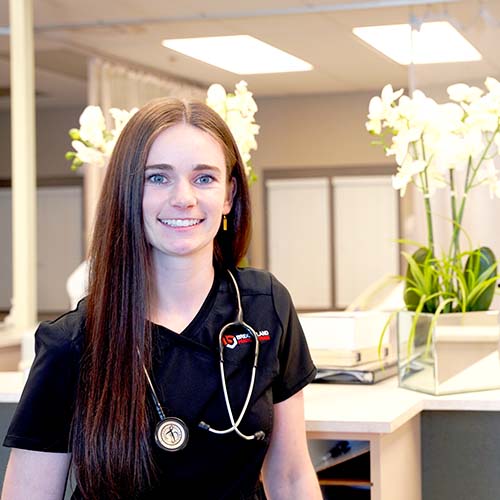 Abby Holberg is making waves as a dedicated student in the Practical Nursing program at Bridgerland Technical College. Abby's decision to enroll in this esteemed program was driven by the college's reputation for producing top-notch nurses. With its outstanding faculty and abundant resources, Bridgerland Technical College seemed like the perfect fit for her nursing aspirations.
When Abby isn't immersed in her studies, she finds solace in the great outdoors. Skiing down slopes and taking up running have become her passions while engaging in friendly pickleball matches with her husband and delving into captivating books are cherished pastimes. But there's more to Abby than her hobbies. She harbors a fascinating ambition—to set foot on every continent on Earth. Her commitment to this goal has already led her on humanitarian trips to Ecuador, where she served as a leader, as well as missions in Peru and the Philippines.
Nursing holds a special place in Abby's heart, and her dream job is to work in a burn unit. She firmly believes that such an environment allows nurses to make a profound impact on patients and their families, particularly those who have undergone severe trauma. After completing her program at Bridgerland Technical College, Abby plans to further her education at Weber to become a Registered Nurse (RN).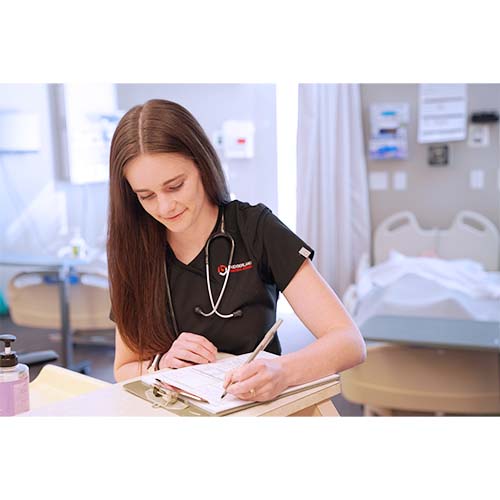 Reflecting on her educational journey, Abby emphasizes the importance of embracing the temporary nature of student life. She advises fellow students to make the most of the resources available to them, including the invaluable knowledge imparted by teachers and the support provided by peers. Abby holds a deep appreciation for the faculty at Bridgerland Technical College, specifically within the Practical Nursing program. The unwavering support she has received and the admirable qualities demonstrated by her nursing instructors and mentors have only strengthened her resolve to excel in her chosen profession.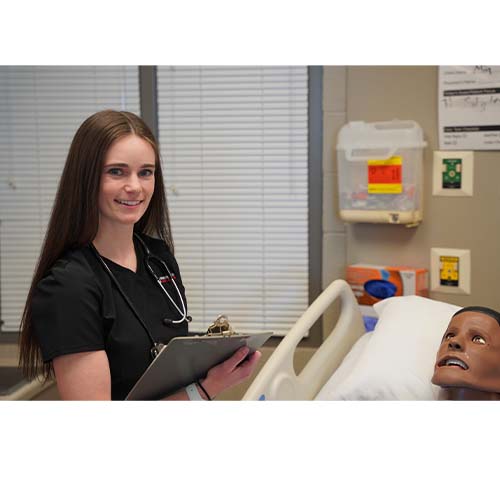 Her experience at Bridgerland Technical College has been nothing short of remarkable. Initially filled with trepidation due to limited knowledge about the college, Abby's anxieties dissipated upon meeting her fellow students, faculty, and nurses. The acceptance she felt and the exceptional learning opportunities she encountered surpassed her expectations. From engaging clinical experiences to enriching labs and classrooms, Abby has absorbed more knowledge than she ever thought possible—and she eagerly looks forward to the continued growth and learning that lies ahead.
To those contemplating a career in Practical Nursing, Abby wholeheartedly endorses Bridgerland Technical College. She believes that the remarkable teachers and immersive clinical experiences offer unparalleled opportunities for aspiring nurses. Abby's firsthand encounter with the amazing resources and educational environment has left an impression on her, and she invites others to embrace the same incredible journey.