Bridgerland Technical College
Visit your High School Counselor about what classes you will be attending before reserving your seat at Bridgerland Technical College.
Summer classes will begin June 13 and end July 29. Classes are Mon-Fri, 8-12 noon (unless otherwise noted on course webpage). No class July 4th & 25th in observance of holidays.
High School Summer Registration Opens May 9
Suppose you need to drop a class click here. If you need to put your name on the waitlist, click here.
2022-2023 High School Offerings at a Glance
Tuition costs are incurred if the student is out of state.
Bridgerland Technical College
Learn More About
Your BTECH Course
A Little About Bridgerland Technical College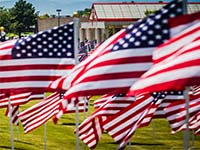 The mission of the Bridgerland Technical College is to deliver competency-based, employer-guided career and technical education to both secondary and post-secondary students through traditional and technology-enhanced methodologies. This hands-on technical education provides occupational education, skills training, and workforce development to support the educational and economic development of the Bear River Region.
Logan Campus
1301 North 600 West
Logan, UT 84321
Toll-Free: 866-701-1100
Local: 435-753-6780
TDD: 800-346-4128
Fax: 435-752-2016
Brigham City Campus
325 West 1100 South
Brigham City, UT 84302
Main: 435-734-0614
Toll-Free: 800-827-0614
Fax: 435-734-0431