Bridgerland Technical College
The principle of non-discrimination seeks to guarantee that human rights are exercised without unjust or prejudicial treatment of any kind. Bridgerland Technical College (BTECH) complies with applicable federal, state, and local laws, orders, and policies and does not discriminate against any employee or student on the basis of race, color, national origin, religion, sex, age, disability, genetic information, military status, or citizenship and immigration status in admission or benefit of, or treatment or employment in, its education programs or activities. BTECH does not discriminate against anyone with a known bloodborne and/or infectious disease. Employees and students cannot discriminate in the classroom, training labs, or in on/off campus college-sponsored events and activities.
Federal, state, and local laws, orders, and policies defining school policy, along with student inquiry information may be found in the College's Nondiscrimination policy
600.607.
A Little About Bridgerland Technical College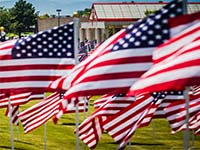 The mission of the Bridgerland Technical College is to deliver competency-based, employer-guided career and technical education to both secondary and post-secondary students through traditional and technology-enhanced methodologies. This hands-on technical education provides occupational education, skills training, and workforce development to support the educational and economic development of the Bear River Region.
Logan Campus
1301 North 600 West
Logan, UT 84321
Toll-Free: 866-701-1100
Local: 435-753-6780
TDD: 800-346-4128
Fax: 435-752-2016
Brigham City Campus
325 West 1100 South
Brigham City, UT 84302
Main: 435-734-0614
Toll-Free: 800-827-0614
Fax: 435-734-0431