What's Happening
Our Story
Bridgerland Technical College is excited to host a celebration for its 50th anniversary! This celebration will take place on June…
Read More
Gene Haas Foundation dignitaries were welcomed to Bridgerland Technical College on May 13, 2021, to commemorate the donation of a…
Read More
BTECH Celebration
50 Groovy Years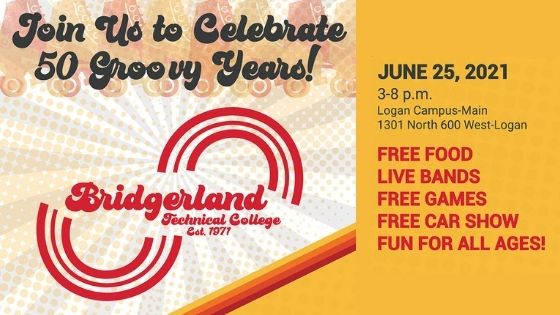 We hope you join us in celebrating 50 Groovy Years of technical education.
When: June 25
Time: 3:00pm-8:00pm
Where: Logan Main Campus.
This will be a family event for all ages with free food and free fun!
We hope to see you there!
Please send us your basic information then we'll get you started on your way.
Please check your inbox for an email from Bridgerland Technical College. If you do not receive a follow-up email, please check your junk filter and spam box
Bridgerland Technical College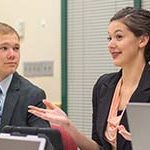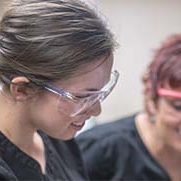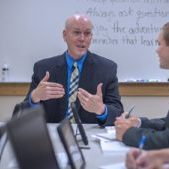 A Little About Bridgerland Technical College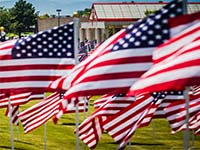 The mission of the Bridgerland Technical College is to deliver competency-based, employer-guided career and technical education to both secondary and post-secondary students through traditional and technology-enhanced methodologies.
Logan Campus - Main
Telephone: 435-753-6780
Student Services
Monday: 8 am - 4:30 pm
Tuesday: 8 am - 6 pm
Wednesday: 8 am - 6 pm
Thursday: 8 am - 4:30 pm
Friday: 8 am - 4 pm
Sat/Sun: Closed
Brigham City Branch Campus
Telephone: 435-734-0614
Student Services
Monday: 7:30 am - 4 pm
Tuesday: 7:30 am - 4 pm
Wednesday: 7:30 am - 4 pm
Thursday: 7:30 am - 4 pm
Friday: 7:30 am - 3 pm
Sat/Sun: Closed
Logan Campus - Main (Office)
1301 North 600 West
Logan, UT 84321
Toll Free: 866-701-1100
Local: 435-753-6780
TDD: 800-346-4128
Fax: 435-752-2016