What's Happening
Our Story
Denise Smith is a student in our Practical Nursing Program at Bridgerland Technical College. She is also a recent recipient…
Read More
Billy Toone graduated from our Automotive Service program almost 17 years ago! He is still a huge fan of Bridgerland…
Read More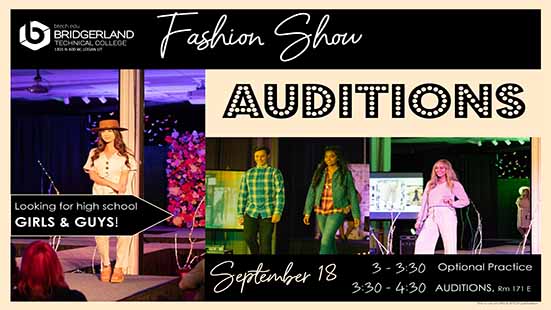 Our Fashion Merchandising and Development students are getting ready for the BTECH Fall Fashion Show! They are looking for high school girls and guys to audition for the show!!
It's a fun opportunity to participate in a live production, strutting it out on the runway in some of fall's hottest fashions!
No modeling experience necessary.
Auditions are being held Wednesday, September 18. Visit the Bridgerland Technical College, Logan Campus - Main from 3:30pm - 4:30pm.
See you there!
Please send us your basic information then we'll get you started on your way.
Please check your inbox for an email from Bridgerland Technical College. If you do not receive a follow-up email, please check your junk filter and spam box
Bridgerland Technical College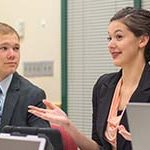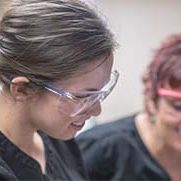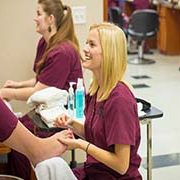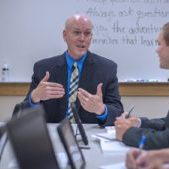 A Little About Bridgerland Technical College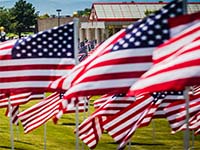 The mission of the Bridgerland Technical College is to deliver competency-based, employer-guided career and technical education to both secondary and post-secondary students through traditional and technology-enhanced methodologies.
Logan Campus - Main
Student Services
Monday: 8 am - 4:30 pm (We will be open at 7:30 am on the first day of registration)
Tuesday: 8 am - 6 pm
Wednesday: 8 am - 6 pm
Thursday: 8 am - 4:30 pm
Friday: 8 am - 4 pm
Sat/Sun: Closed
Brigham City Branch Campus 
Telephone: 435-734-0614
In-Person Hours Brigham City Branch Campus
Monday: 7:30 am - 4 pm
Tuesday: 7:30 am - 4 pm
Wednesday: 7:30 am - 4 pm
Thursday: 7:30 am - 4 pm
Friday: 7:30 am - 3 pm
Sat/Sun: Closed
Logan Campus - Main (Office)
1301 North 600 West
Logan, UT 84321
Toll Free: 866-701-1100
Local: 435-753-6780
TDD: 800-346-4128
Fax: 435-752-2016