What's Happening
Our Story
Offers are now being accepted on the Bridgerland Technical College high school project house. Please submit all bids to Lisa…
Read More
BTECH wants to thank industry representatives for their support in assisting students and promoting the marvelous happenings at Bridgerland Technical…
Read More
Student of the Year
Breyden Summers
Congratulations to Breyden Summers, the 2021-2022 Bridgerland Technical College Student of the Year!
Breyden started at Bridgerland Technical College as a high school student in the AM STEM Academy early morning class at Mountain Crest High School. He also eventually also joined the IT STEM Academy, after school class and was able to complete his Automated Manufacturing certificate and his IT & Cybersecurity certificate before graduating high school! He also completed the Electronic Engineering Technology certificate.
Breyden is working a full time job with Schreiber Foods while dual majoring at USU in Computer Science and Computer Engineering.
He says "I've had the opportunity to participate in lots of great events such as industry tours and advanced classes that gave me certifications that help prove my skill and knowledge. I would say that not only are the programs extremely relevant for getting jobs, but also working with all of the great instructors makes BTECH especially rewarding."
Please send us your basic information then we'll get you started on your way.
Please check your inbox for an email from Bridgerland Technical College. If you do not receive a follow-up email, please check your junk filter and spam box
Bridgerland Technical College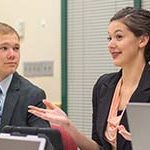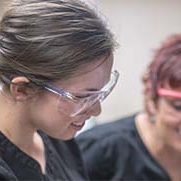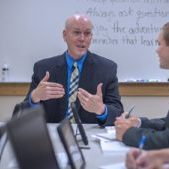 A Little About Bridgerland Technical College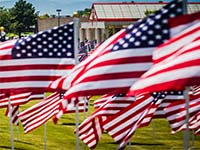 The mission of the Bridgerland Technical College is to deliver competency-based, employer-guided career and technical education to both secondary and post-secondary students through traditional and technology-enhanced methodologies. This hands-on technical education provides occupational education, skills training, and workforce development to support the educational and economic development of the Bear River Region.
Logan Campus - Main
Telephone: 435-753-6780
Student Services
Monday: 8 am - 4:30 pm
Tuesday: 8 am - 6 pm
Wednesday: 8 am - 6 pm
Thursday: 8 am - 4:30 pm
Friday: 8 am - 4 pm
Sat/Sun: Closed
Brigham City Branch Campus
Telephone: 435-734-0614
Student Services
Monday: 7:30 am - 4 pm
Tuesday: 7:30 am - 4 pm
Wednesday: 7:30 am - 4 pm
Thursday: 7:30 am - 4 pm
Friday: 7:30 am - 3 pm
Sat/Sun: Closed
Logan Campus - Main (Office)
1301 North 600 West
Logan, UT 84321
Toll Free: 866-701-1100
Local: 435-753-6780
TDD: 800-346-4128
Fax: 435-752-2016