What's Happening
Our Story
Our world can feel chaotic and unpredictable. We may struggle at times to make sense of seemingly endless unexpected events. …
Read More
A huge congratulations to our faculty and staff who were presented with the following awards during Professional Development day held…
Read More
Student Success
Pending Program
If you are interested in learning more about Therapeutic Massage program, please contact Cheri Gillham at
435-237-0073 or fill out our form here.
Student Success
Platinum Performer
We were excited to learn more about how Leann felt about her program and time in school. When asked what made her decide to come to Bridgerland Technical College, Leann quickly answer without hesitation. "I chose Bridgerland Technical College because it's affordable, and the program length is 10 months versus 4 years for a bachelor's degree. I also love that it's hands-on."
Please send us your basic information then we'll get you started on your way.
Please check your inbox for an email from Bridgerland Technical College. If you do not receive a follow-up email, please check your junk filter and spam box
Bridgerland Technical College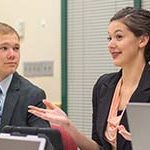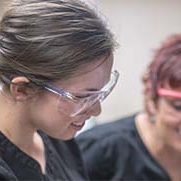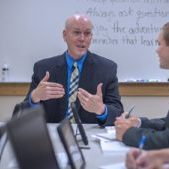 A Little About Bridgerland Technical College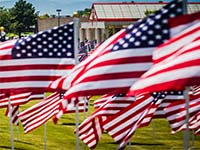 The mission of the Bridgerland Technical College is to deliver competency-based, employer-guided career and technical education to both secondary and post-secondary students through traditional and technology-enhanced methodologies.
Logan Campus - Main
Telephone: 435-753-6780
Student Services
Monday: 8 am - 4:30 pm
Tuesday: 8 am - 6 pm
Wednesday: 8 am - 6 pm
Thursday: 8 am - 4:30 pm
Friday: 8 am - 4 pm
Sat/Sun: Closed
Brigham City Branch Campus
Telephone: 435-734-0614
Student Services
Monday: 7:30 am - 4 pm
Tuesday: 7:30 am - 4 pm
Wednesday: 7:30 am - 4 pm
Thursday: 7:30 am - 4 pm
Friday: 7:30 am - 3 pm
Sat/Sun: Closed
Logan Campus - Main (Office)
1301 North 600 West
Logan, UT 84321
Toll Free: 866-701-1100
Local: 435-753-6780
TDD: 800-346-4128
Fax: 435-752-2016