The Digital Design program provides a strong foundation in the diverse fields of graphic design. Students learn theory and experience hands-on application in the production of electronically generated media for print, television, film, websites, and mobile computing.
In the coursework, students design creative collateral for companies and/or clients. Course topics include graphic design, design principles, photography, image manipulation, illustration, desktop publishing, and motion design with skills in video production, animation, motion graphics, interactive design, small business marketing, and a final portfolio.
Students will gain the skills necessary for entry-level employment in creative careers and learn
industry practices, graphic design, illustration, photography, motion graphics & animation, and front-end web designs. Students work with the Adobe Creative Cloud software to develop literacy and production skills.
Objectives
Develop skills that will prepare students to work in creative skills.
Use professional graphic design software.
Explain the creative process with employers and clients.
Discuss projects with a creative team to work seamlessly together to produce professional work.
Demonstrate skills by creating and showing a professional portfolio of work.
Develop the soft skills that are essential for interviewing, working with clients, and running a
business.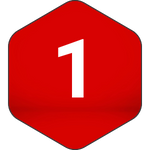 Choose Your Program
Bridgerland Technical College is open year-round. Most programs are open-entry, and open-exit, which means you can start the program on the first of every month as long as there is space available. Please contact a Student Success Advisor with any questions you may have about a program. You can check the start dates here.
Make an appointment with a Student Success Advisor here >>
__________________________________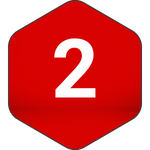 Admissions
Fill out the admissions form below. College admission policy requires a student to have a high school diploma or its recognized equivalent (e.g. GED).
Fill out the Logan Campus Admissions Form here >>
__________________________________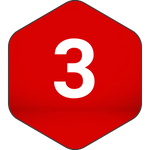 Programmatic Requirements
Students will receive additional pre-enrollment programmatic requirements, if applicable, via email. If you have not received this email within 24 business hours, please check your spam or junk mail folders.
Complete Introduction to Digital Design (MDSN0995). This 30-hour course introduces students to the fundamentals of digital design. Introductory concepts will be covered, such as basic digital design terms, typography, imagery, color theory, design techniques, and internet technologies. The class also introduces students to various career options and the procedures and methods of Digital Design for certificate-seeking students.  If you attended BTECH as a high school student, you may be able to waive the Entrance Assessment with your grades. Contact a Student Success Advisor for more information. 
Sign up for Introduction to Digital Design (MDSN0995) >>
__________________________________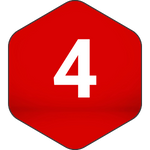 Enrollment/Registration
Once the programmatic requirements have been completed, the next step is to meet with a Student Services Representative to complete your enrollment. You will declare your starting date enrolled hours, and set up your payment schedule.
The first month's payment or completed Financial Aid is required at the time of enrollment. No appointment is necessary. If you have any questions, Student Services can be reached at 435-753-6780 or studentservices@btech.edu or you can visit us in person at the Logan Campus! 
FAFSA - PELL GRANT
Checklist
Social Security Number OR Your Alien Registration number (if you're not a U.S. citizen)
Federal income tax returns, W-2s, and other records of money earned
Bank statements and records of investments (if applicable)
Records of untaxed income (if applicable)
The Process
Apply for FAFSA at FAFSA.gov and BTECH school code: 014257.
BTECH receives student FAFSA records.
Financial Aid will send an email to students to create a VerifyMyFafsa Account.
The student creates an account and submits the required documentation.
Students will complete enrollment with BTECH.
Financial Aid will email the student a link to schedule a required Financial Aid Offer meeting.
Pell Grant is disbursed.
____________________
Scholarships
Checklist
I have my Student ID
Letter of Recommendation
I have a personal history/career objective
I have my high school transcript
The Process
Apply for scholarships at https://btech.edu/scholarships (soft deadline (5th of each month).
BTECH emails a link to schedule a Scholarship Interview.
Interview with the Scholarship Committee (generally 3rd Tuesday of each month).
BTECH evaluates the interview rubric and available funds.
Notified of award results within 4 weeks.
The student will receive a link to schedule a meeting to accept the award.
BTECH disburses scholarships.
____________________
Veterans
Complete the Veterans checklist.
Reach out to the VA Certifying Official at nmcinelly@btech.edu.
If you have any questions please make an appointment with a Student Success Advisor here.
High School

Adult Students:

Arranged
varies by school

Mon - Thurs-
8 am to 4 pm
5 pm to 9 pm
Friday- 8 am to 2:30 pm

____________
____________
Hours
Per Week

Certificate




Duration

16-30 

30 credits 




8-10 months
Logan Campus
1301 West 600 North,
Logan, Utah 84321
| Living | Personal |
| --- | --- |
| $8,136 | $2,331 |
| ___________________ | ___________________ |
| Transportation | Dependent Care |
| $1,620 | $369 |
| ___________________ | ___________________ |
| Disability | Profession License |
| $108 | $0 |
Outcome Data
Reported Annually to the Accrediting Agency Council on Occupational Education
Completion: 61%
Job Placement: 76%
Withdrawal: 39%
Outcome statistics are compiled annually based upon Training Outcome surveys conducted with students post-graduation. Data is gathered through coordination with the student, faculty, Student Services Office personnel, and licensing agencies.
Employment Outlook
What is the difference between a job and a career?
The words career and job are very different. To be specific, a job is what you show up to for work; a career spans your lifetime and includes your education, training, and professional memberships, and is something you love doing.

The mission of the Bridgerland Technical College is to deliver competency-based, employer-guided career and technical education to both secondary and post-secondary students through traditional and technology-enhanced

methodologies. This hands-on technical education provides occupational education, skills training, and workforce development to support the educational and economic development of the Bear River Region. 

Logan Campus - Main
Telephone: 435-753-6780
Student Services
Monday: 8 am - 4:30 pm
Tuesday: 8 am - 6 pm
Wednesday: 8 am - 6 pm
Thursday: 8 am - 4:30 pm
Friday: 8 am - 4 pm
Sat/Sun: Closed
Brigham City Campus
Telephone: 435-734-0614
Student Services
Monday: 7:30 am - 4 pm
Tuesday: 7:30 am - 4 pm
Wednesday: 7:30 am - 4 pm
Thursday: 7:30 am - 4 pm
Friday: 7:30 am - 3 pm
Sat/Sun: Closed
Logan Campus - Main . 435-753-6780
1301 North 600 West, Logan, UT 84321
Brigham City Campus . 435-734-0614
325 West 1100 South Brigham City, UT 84302