Bridgerland Technical College
The Utah State Approving Agency for Veterans Education approves Bridgerland Technical College and its programs for payment of VA education benefits. Check out the list of Programs Approved for Veterans Education Benefits to see if your program qualifies.
Veterans and other eligible persons receiving VA education benefits must meet satisfactory progress and attendance requirements to continue to receive benefits. These requirements are contained in the Veteran or Eligible Student Enrollment Addendum. As stated in this agreement, veterans and other eligible persons not maintaining satisfactory progress and/or attendance may have their benefits discontinued. Students receiving VA education benefits are also required to adhere to student conduct and other school policies.
Shopping Sheet
---
In compliance with the Principles of Excellence for Educational Institutions Serving Service Members, Veterans, Spouses, and Other Family Members, (Executive Order 13607) the Shopping Sheet is a federal financial aid consumer tool Bridgerland Technical College provides to make students aware of their financial cost to attend school. It is a standardized form designed to simplify the information students receive about costs and financial aid. Use the Shopping Sheet to determine an estimate of the cost you and your family will need to pay during the year in order to cover your education expenses.
A Little About Bridgerland Technical College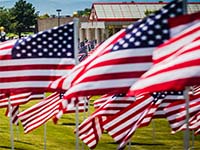 The mission of the Bridgerland Technical College is to deliver competency-based, employer-guided career and technical education to both secondary and post-secondary students through traditional and technology-enhanced methodologies.
Logan Campus - Main
Student Services
Monday: 8 am - 4:30 pm (We will be open at 7:30 am on the first day of registration)
Tuesday: 8 am - 6 pm
Wednesday: 8 am - 6 pm
Thursday: 8 am - 4:30 pm
Friday: 8 am - 4 pm
Sat/Sun: Closed
Brigham City Branch Campus 
Telephone: 435-734-0614
In-Person Hours Brigham City Branch Campus
Monday: 7:30 am - 4 pm
Tuesday: 7:30 am - 4 pm
Wednesday: 7:30 am - 4 pm
Thursday: 7:30 am - 4 pm
Friday: 7:30 am - 3 pm
Sat/Sun: Closed
Logan Campus - Main (Office)
1301 North 600 West
Logan, UT 84321
Toll Free: 866-701-1100
Local: 435-753-6780
TDD: 800-346-4128
Fax: 435-752-2016