Bridgerland Technical College
Tuition, Fees,
Costs & Refunds
Tuition Fees & Refunds
2022-2023
Certificate Seeker Programs - $2 per hour
Tuition is established by Utah System of Higher Education (USHE) and is based on a per clock hour fee. Students enrolling in certificate-seeking programs are charged only for the courses in which they have registered. Students may be assigned fees that are associated with each course or program of enrollment.
Tuition and fee charges vary according to program. Individual program pages contain estimates for total tuition and fee charges, as well as other costs as applicable. Navigate to our educational program pages here: https://btech.edu/programs/
Additional fees may be charged as follows:
Re-Enrollment Fee - $25. This fee is assessed to students for each program when enrolling or re-enrolling without a Leave of Absence. This fee does not apply to defined courses or high school students.
Late payment fee - $10. The first Payment Plan payment is due at the time of initial enrollment with each subsequent payment being due on the 1st day of each month thereafter. Interest or late fees may be charged and a student may be placed on academic hold if payments are not made by the 10th of each month.
Late registration fee - $25. For continuing education students, registering after the first class, a late registration fee may be assessed.
Schedule change fee - $10. This is to be assessed for any student-initiated schedule changes excluding leave of absence.
Duplicate student identification cards - $3. Certain programs require identification cards. Should a student lose their card, this charge will be assessed when the replacement card is issued.
Students should ensure that tuition and fee charges are paid for by either the student or some other source as they are generated. A payment plan may be established for student convenience for eligible programs. The plan represents a contract equal to the total estimated cost to enroll in and complete the chosen program with expected monthly payments. Students may instead choose a "pay as you go" option. Must pay course charges are generated at the time of enrollment, and payment is expected at that time. Visit staff in Student Services for student specific account information.
Students who withdraw from a course or program before completing it may be entitled to a refund of tuition and fees.
See the colleges Withdrawals, Refunds, and Returns – Tuition, Fees, and Other Charges policy (606) for more information about charges, payments, and refunds.
Books, Supplies & Other Costs
In addition to tuition and fee charges, students may be required to purchase books and supplies, and have other costs associated with the successful completion of their program. Estimates for books and supplies may be found on individual program pages available at my.btech.edu/ICS/Learn_More/. Navigate to Books and Supplies – by Certificate, select the certificate, enter the year, and generate the report. Required and recommended textbooks and supplemental materials for each course are listed, including, title, author, ISBN (International Standard Book Number), publisher, and price.
A Little About Bridgerland Technical College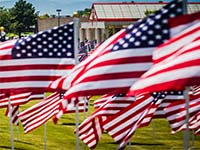 The mission of the Bridgerland Technical College is to deliver competency-based, employer-guided career and technical education to both secondary and post-secondary students through traditional and technology-enhanced methodologies. This hands-on technical education provides occupational education, skills training, and workforce development to support the educational and economic development of the Bear River Region.
Logan Campus
1301 North 600 West
Logan, UT 84321
Toll-Free: 866-701-1100
Local: 435-753-6780
TDD: 800-346-4128
Fax: 435-752-2016
Brigham City Campus
325 West 1100 South
Brigham City, UT 84302
Main: 435-734-0614
Toll-Free: 800-827-0614
Fax: 435-734-0431