Bridgerland Technical College
Ethics Hotline
Bridgerland Technical College is committed to an environment where open and honest communications are the expectation. Students, faculty, staff, and friends should feel comfortable approaching college administration in instances where it is believed violations of policies or standards have occurred, or to provide positive suggestions and stories.
In situations where a placement of an anonymous report in confidence is preferred, please use this hotline, hosted by EthicsPoint.
EthicsPoint, a third-party hotline provider, is available for those who wish to place an anonymous report in confidence. They offer an effective reporting system that works with the college to address reports of fraud, abuse, and other misconduct.  
Consumer Information Disclosures
---
Notice of Availability of Institutional and Financial Aid Information
Regulatory Citations: HEA Section 485; HEOA (Public Law 110-315); 20 USC 1092; 34 CFR 668.41-49; Family Education Rights to Privacy Act of 1974
The Higher Education Act of 1965 (HEA), and as amended by the Higher Education Opportunity Act of 2008 (HEOA), includes many disclosures and reporting requirements. These requirements are intended to assist enrolled and prospective students, their families, and current and prospective employees in accessing information about postsecondary education. At the direction of the US Department of Education, an institution must make available through appropriate publications, mailings or electronic media, information about its academic programs, retention and graduation rates, financial aid, campus security, drug and alcohol abuse prevention, and other defined declarations. Bridgerland Technical College (BTECH or college) has dedicated the following space to provide the required Consumer Information disclosures and reports.
The college will annually provide a notice directly to all enrolled students describing the availability of the required consumer information and will provide a paper copy of this information upon request.
Contact Information for Assistance in Obtaining Institutional or Financial Aid Information
Information on how and where to contact designated individuals responsible for Consumer Information Disclosures may be requested from:
Wendy Carter, Executive Vice President & Provost, at (435) 750-3222 or wcarter@btech.edu
Jean Dunn, Chief Compliance Officer, at (435) 750-3204 or jdunn@btech.edu
Student Financial Aid Information
Various types of financial aid are available to assist students in paying for costs associated with their enrollment at Bridgerland Technical College. Students receiving financial aid may be required to adhere to standards of satisfactory academic progress and attendance which are outlined according to funding source and at the time of awarding.
The college offers the Federal Pell Grant which is awarded to students who display financial need and who have not earned a bachelor's, graduate, or professional degree. The Pell Grant is available to assist students in covering the costs associated with education and is awarded to all eligible students enrolled in approved certificate programs. Application for the Pell Grant is available using various methods including the online application located at www.fafsa.ed.gov. Complete information regarding the Pell Grant --the application and how to apply, deadlines, eligibility requirements, disbursement methods, and criteria for continued eligibility--  may be found here: https://www.btech.edu/students/financial-aid/pell-grant.
The Veterans Administration offers educational support for Veterans and other eligible persons attending the college. Information regarding benefits, approved programs, and maintaining eligibility for benefits may be found online at https://www.btech.edu/students/financial-aid/va-benefits. Veterans and other eligible persons may contact the Veterans Administration directly with any questions about their individual eligibility or payments, and to apply for benefits. The Veterans Administration may be reached by calling 1 (888) GIBILL1 or online at http://benefits.va.gov/gibill/.
A general scholarship application for graduating high school seniors and adult students is used to align applicants with donor scholarship funds. Monies may be available for tuition, fees, books, or personal expenses. The application form, procedures, eligibility requirements, deadlines to apply, varying qualifications, and criteria for selection and award amounts are posted online at https://www.btech.edu/scholarships. Terms for maintaining eligibility and how disbursements are made may vary according to each fund source and will be explained upon awarding.
Other sources of federal, state, and community aid may be available, as well as tips for managing money, and the college's statement regarding loan participation. Check out the General Info section at https://btech.edu/students/financial-aid/. Paper copies of this information may be available upon request.
Contact the college's Financial Aid Office for more information about the Pell Grant, benefits for veterans, scholarships, and other sources of aid.
Facilities and Services Available to Students with Disabilities
The Rehabilitation Act of 1973 and The Americans with Disabilities Act (ADA) provide comprehensive civil rights and protections for persons with disabilities. The college follows these laws by providing students with physical or mental disabilities the same opportunity to engage in educational experiences as nondisabled students. Available facilities and services information is found in the Americans with Disabilities Act page of the college Student Guide found here: https://btech.edu/students/americans-with-disabilities-act/, and in the associated policy.
Price of Attendance
The college makes available to prospective and enrolled students information about the price of attendance, or in other words the costs associated with enrollment. Costs include tuition and fees, books, tools, supplies, and any additional charges for a course or program in which a student is enrolled or expresses an interest. Current program (certificate-seeking) educational tuition rates, fees, costs, and refunds are outlined on the Tuition, Fees, Costs & Refunds webpage located here:  btech.edu/students/tuition.

Refund Policy, Requirements for Withdrawal, and Return of Title IV Financial Aid
Students may transfer from program to program at the college, or from another institution to BTECH and receive recognition in their new program for comparable prior learning. Students may petition for a transfer by providing transcripts or by demonstrating competency, and having an appropriate evaluation completed. The college participates in articulation and other agreements which allows students to have training completed at the college be accepted by another institution. See the Student Guide page - Student Transfers, Articulation & Other Agreements for specific information.

Copyright Infringement Policies & Sanctions
Vaccinations
A Little About Bridgerland Technical College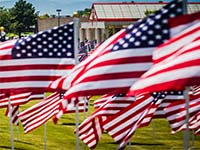 The mission of the Bridgerland Technical College is to deliver competency-based, employer-guided career and technical education to both secondary and post-secondary students through traditional and technology-enhanced methodologies. This hands-on technical education provides occupational education, skills training, and workforce development to support the educational and economic development of the Bear River Region.
Logan Campus
1301 North 600 West
Logan, UT 84321
Toll-Free: 866-701-1100
Local: 435-753-6780
TDD: 800-346-4128
Fax: 435-752-2016
Brigham City Campus
325 West 1100 South
Brigham City, UT 84302
Main: 435-734-0614
Toll-Free: 800-827-0614
Fax: 435-734-0431