Bridgerland Technical College
The Federal Pell Grant program provides adult students, demonstrating financial need and meeting other eligibility requirements, with funds to assist in paying for costs associated with their enrollment. Apply for the Pell Grant online at www.fafsa.gov. The Financial Aid Office at Bridgerland Technical College will assess and evaluate your results and contact you approximately two weeks later. Should you have any questions, call a Student Success Advisor at (435) 753-6780. For more information about applying for the Pell Grant at Bridgerland Technical College click here. State grants may also be available and are awarded to students with the greatest demonstrated financial need. Qualifying students will be notified.
Bridgerland Technical College's Federal School Code: 014257
Pell Grant Eligible Programs
---
The programs listed on the Pell Grant Eligible Programs list have been approved for Federal Student Aid purposes, therefore, students enrolled in these programs may be eligible to receive the federal Pell Grant for the hours indicated. Not all programs are eligible and online programs are not.
Student Eligibility and the Pell Grant
---
Students may be eligible to receive the federal Pell Grant so long as they meet certain criteria. Access the following links and documents for more information.  If you have any questions, please contact your Student Success Advisor or the Financial Aid Office.
College Financing Plan
---
The College Financing Plan is a federal financial aid consumer tool Bridgerland Technical College provides to make students aware of their financial cost to attend school. It is a standardized form designed to simplify the information students receive about costs and financial aid. Use this tool to determine an estimate of the cost you and your family will need to pay during the year in order to cover your education expenses.
Net Price Calculator
---
Estimate your educational costs with the Net Price Calculator provided by the Department of Education.
A Little About Bridgerland Technical College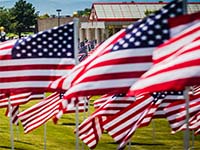 The mission of the Bridgerland Technical College is to deliver competency-based, employer-guided career and technical education to both secondary and post-secondary students through traditional and technology-enhanced methodologies.
Logan Campus - Main
Student Services
Monday: 8 am - 4:30 pm (We will be open at 7:30 am on the first day of registration)
Tuesday: 8 am - 6 pm
Wednesday: 8 am - 6 pm
Thursday: 8 am - 4:30 pm
Friday: 8 am - 4 pm
Sat/Sun: Closed
Brigham City Branch Campus 
Telephone: 435-734-0614
In-Person Hours Brigham City Branch Campus
Monday: 7:30 am - 4 pm
Tuesday: 7:30 am - 4 pm
Wednesday: 7:30 am - 4 pm
Thursday: 7:30 am - 4 pm
Friday: 7:30 am - 3 pm
Sat/Sun: Closed
Logan Campus - Main (Office)
1301 North 600 West
Logan, UT 84321
Toll Free: 866-701-1100
Local: 435-753-6780
TDD: 800-346-4128
Fax: 435-752-2016