General BTECH Scholarship Application
This general application is used to align students with all available scholarships (excluding the Pathways to Recovery scholarship) based on the information provided. Scholarship qualifications and terms may vary by donor/funding source, so additional information may be requested. Recipients will be notified. See scholarship details to the right.
Learn and Work - Pathway to Recovery Scholarship
In a commitment to our community and students, Bridgerland will use grant money to assist those whose ability to enroll or remain enrolled was impacted by this pandemic. The Pathway to Recovery Scholarship will be used to assist as many students as possible obtain their technical education virtually free!
Recovery scholarship funds will cover program tuition, fees, and most required supplies. Students must be able to enroll by November 2, commit to 15-30 hours per week, and be able to complete their program by June 30, 2021.
More Information
Deadline: This application is Ongoing (always open); however, individual scholarships may have deadlines.
Award: Funds are mostly available to be used for tuition. Some scholarships may also be applied toward fees, books, and/or supplies. Actual award amounts vary and what funds may be used for is determined by the donor and funding available. Recipients will be notified what their scholarship may be used for upon acceptance of the award.
Eligibility Requirements: Graduating high school seniors and adults are eligible to apply. Requirements vary by scholarship and may be defined by the donor.
Selection Criteria: Applicants will be aligned with available scholarships and may be subject to committee review for recipient selection. Some scholarships may require an interview (recipients will be notified).
Disbursement Method: Most awards are posted in full to the recipient's student account for use throughout enrollment. Some awards may require multiple disbursements, which will be explained upon acceptance of the award.
Maintaining Eligibility: Recipients must maintain reasonable academic progress standards as defined by the college. See Policy 616 Academic Rights and Responsibilities for more information.
For Questions: Contact the Scholarship Office, which is located in Student Services at the Logan Campus - Main.
Schedule an appointment with our Scholarship Specialist:
Bridgerland Technical College Scholarships/Waivers
Bridgerland Technical College
Please visit the following websites to search for external scholarships.
A Little About Bridgerland Technical College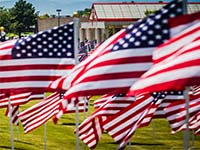 The mission of the Bridgerland Technical College is to deliver competency-based, employer-guided career and technical education to both secondary and post-secondary students through traditional and technology-enhanced methodologies.
Logan Campus - Main
Telephone: 435-753-6780
Student Services
Monday: 8 am - 4:30 pm
Tuesday: 8 am - 6 pm
Wednesday: 8 am - 6 pm
Thursday: 8 am - 4:30 pm
Friday: 8 am - 4 pm
Sat/Sun: Closed
Brigham City Branch Campus
Telephone: 435-734-0614
Student Services
Monday: 7:30 am - 4 pm
Tuesday: 7:30 am - 4 pm
Wednesday: 7:30 am - 4 pm
Thursday: 7:30 am - 4 pm
Friday: 7:30 am - 3 pm
Sat/Sun: Closed
Logan Campus - Main (Office)
1301 North 600 West
Logan, UT 84321
Toll Free: 866-701-1100
Local: 435-753-6780
TDD: 800-346-4128
Fax: 435-752-2016