Bridgerland Technical College
Sexual harassment is a type of harassment involving the use of explicit or implicit sexual overtones, including the unwelcome or inappropriate promise of rewards in exchange for sexual favors. Sexual harassment includes a range of actions from unwelcome or unwanted verbal, nonverbal, or physical attention or contact that is sexual in nature, such as sexual slurs, vulgar jokes, advances, and derogatory statements of actions, to domestic violence, dating violence, sexual assault, and stalking.
Sexual harassment is prohibited under Title IX of the Education Amendments of 1972 and Title VII of the Civil Rights Act of 1964 and is against the law. Bridgerland Technical College is obligated to create a safe campus community and resolves to prevent sexual harassment from occurring in its education programs and activities.
Below are some steps you can take if you have dealt with sexual harassment at school:
Tell the harasser to stop. Promptly let the person know that his or her behavior makes you uncomfortable and is unwelcome. Do not mince words – use precise language stating that you want the harassment to stop immediately.
Document the abuse. Write down what happened, when it occurred, the names of anyone who witnessed the harassment, and how it affected you. If you are mistreated on separate occasions, record every instance. Document the abuse as quickly as possible so details remain fresh in your mind.
Consider confronting the harasser via a letter. In this letter, include a factual summary of what happened, how you felt, and a straightforward request that the behavior never occur again. Keep a copy for your records; it can prove a powerful piece of evidence if you must ultimately involve authorities.
Do not blame yourself.  You did nothing wrong, and you are not to blame for being sexually harassed. The law is designed to protect you from harassment. As you pursue your options, remember that you deserve to feel safe and comfortable on campus.
Tell someone. It is important to tell at least one other person about the harassment. It can help to talk about the incident with a trusted friend or family member. You may consider talking to someone at the school, although keep in mind that some employees may be required to report the harassment while others may act as a confidential resource and only report the harassment with your consent. Who must report, who may report, and who may not report is outlined in school policy.
Report the harassment. The College has adopted the Title IX and Protection from Sex Discrimination (500.533) policy, which applies to all students, staff, and faculty. The policy defines and prohibits discrimination on the basis of sex (including domestic violence, dating violence, sexual assault, and stalking), details how to report a violation of the policy, and describes resources and supportive measures to protect those involved in the process. The policy outlines investigation, disciplinary, and due process procedures for addressing reported violations. The college is legally required to follow up on your report. The College takes sexual harassment seriously while ensuring a fair process for everyone involved. This is an administrative process, not a criminal process. A sexual harassment report may be made at any time. Although Title IX and Protection from Sex Discrimination (Policy 500.533) shall govern, other school policies may be relevant.
You may wish to make a police report. At the Logan Campus contact the Colleges Resource Officer by calling 435.750.3103 or contact the Logan City Police Department at 435.716.9300 for more information. Any emergency or criminal activity should be reported by calling 9-1-1; non-emergency situations may be reported by calling the Dispatch Center directly at 435.753.7555. At the Brigham City Campus contact the Brigham City Police Department by calling 435.734.6650. Any emergency or criminal activity should be reported by calling 9-1-1.
A Little About Bridgerland Technical College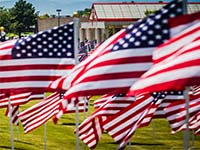 The mission of the Bridgerland Technical College is to deliver competency-based, employer-guided career and technical education to both secondary and post-secondary students through traditional and technology-enhanced methodologies. This hands-on technical education provides occupational education, skills training, and workforce development to support the educational and economic development of the Bear River Region.
Logan Campus
1301 North 600 West
Logan, UT 84321
Toll-Free: 866-701-1100
Local: 435-753-6780
TDD: 800-346-4128
Fax: 435-752-2016
Brigham City Campus
325 West 1100 South
Brigham City, UT 84302
Main: 435-734-0614
Toll-Free: 800-827-0614
Fax: 435-734-0431