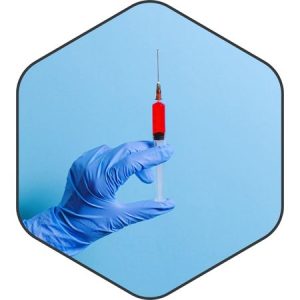 Practical Nursing is a comprehensive accredited, two-semester certificate program. Practical Nursing provides hands-on:
competency-based technical education through classroom instruction

laboratory simulation

experiential clinical practice
This engaging curriculum is provided in a variety of healthcare settings to afford the knowledge and skills needed in the care of the human lifespan—from infancy to the aged.
Practical Nursing prepares undergraduate students to be eligible to take the NCLEX-PN licensing exam and practice as entry-level Licensed Practical Nurses (LPNs). The program offers seamless, continued education from Practical Nursing to Registered Nurse (RN) through Weber State University (WSU) at the Logan Campus.
Objectives
Assess basic physical, intellectual, emotional, spiritual, cultural, and psychosocial needs of the healthcare client.

 
Contribute to the development and implementation of nursing care plans utilizing established nursing diagnoses for clients with common, well-defined health problems by using critical thinking and nursing judgment.
Provide safe, ethical, and effective nursing care according to accepted standards of practice within the scope of practice and prioritize client needs with respect to individual and family rights of dignity and privacy.
Utilize effective written and oral communication to establish and maintain caring, therapeutic relationships with clients, their families, and the healthcare team.
*Based on National Standards of Practice from the National Association for Practical Nurse Education and Services, Inc.(NAPNES)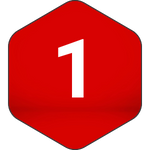 Choose Your Program
NEW! - The Practical Nursing program will now accept students THREE times a year utilizing a competitive application process. The application deadlines will be:
Start Date: January
Application Due - October 15 
Application Open: September 15th to October 15
Start Date: May
Applications Due - February 15
Application Opens - January 3

Start Date: August
Application Due - May 15
Application Opens - April 8 
To get started, contact a Student Success Advisor.
Make an appointment with a Student Success Advisor here >>
__________________________________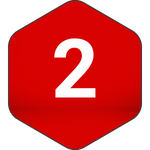 Admissions
Fill out the admissions form below. College admission policy requires a student to have a high school diploma or its recognized equivalent (e.g. GED).
Fill out the Logan Campus Admissions Form here >>
__________________________________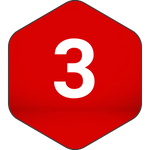 Programmatic Requirements
Students will receive additional pre-enrollment programmatic requirements, if applicable, via email. If you have not received this email within 24 business hours, please check your spam or junk mail folders.
There are a few prerequisite courses that will need to be completed before applying to the Practical Nursing program. Additionally, there are prerequisites for the RN year that, while not required to apply, we highly encourage taking prior to entering the program.
Prerequisites for Practical Nursing (Required to apply)
Active CNA license (class available at BTECH)
Anatomy (ZOOL 2100 or HTHS 1110)*
Physiology (ZOOL 2200 or HTHS 1111)*
Psychology 1010
OR
Human Development (HDFS 1500)
Medical Terminology (can be taken at BTECH)
Additional Prerequisites for Weber PN-to-RN (Not required to apply but required later)
English 1010
Chemistry 1110, 1130, or 1210 WITH A LAB
Any Math QL course
*Please note that only both ZOOL or HTHS courses will be accepted. One ZOOL course and one HTHS course will not count for credit.
All prerequisite courses must be completed from a regionally accredited university with a final grade of C or better. To double-check accredited Universities or any other questions – Contact Brynn Young, Office: (435) 750-3140. Email (use both): brynn.young@btech.edu or pnadvisor@btech.edu. The combined GPA of the prerequisite courses and the overall university GPA must both be a minimum of 3.0 or better in order to qualify.
Workkeys Assessment: Workplace Documents (Level 5), Graphic Literacy (Level 5), and Applied Math (Level 5). Prospective students must successfully complete the basic Entrance Assessment and provide a copy of the score sheet with his/her completed application. 
Program Clinical Requirement
Clinical courses require travel to Logan, Brigham City, and occasionally Salt Lake City areas. A non-refundable $50 background check fee is required and must be completed before class begins. In addition, drug screens are a requirement of this program.
Immunizations are required to participate in all clinical areas. Documentation for the following will be required on the first day of class and includes Hepatitis B, Varicella, Tdap, Seasonal Influenza, COVID-19, Measles, Mumps, and Rubella and Tuberculosis screening. If you have specific questions about these required immunizations, please contact Pam Selman at (435) 770-1440.
Schedule your Entrance Assessment here >>
__________________________________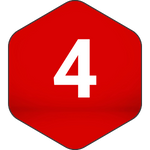 Complete the Online Application
Start the Online Application here >>
Questions about your application? Contact pnadvisor@btech.edu.
Click Here for a Step-By-Step Guide to Applying for Practical Nursing
Student Handbook (includes immunization requirements)
Click here for the Applicant Point Worksheet
__________________________________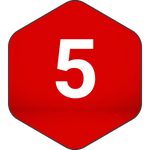 Enrollment/Registration
Once you have received an acceptance letter, the next step is to meet with a Student Services Representative to complete your enrollment. You will declare your starting date, enrolled hours, and set up your payment schedule.
The first month's payment or completed Financial Aid is required at the time of enrollment. No appointment is necessary. If you have any questions, Student Services can be reached at 435-753-6780 or studentservices@btech.edu or you can visit us in person at the Logan Campus! 
FAFSA - PELL GRANT
Checklist
Social Security Number OR Your Alien Registration number (if you're not a U.S. citizen)
Federal income tax returns, W-2s, and other records of money earned
Bank statements and records of investments (if applicable)
Records of untaxed income (if applicable)
The Process
Apply for FAFSA at FAFSA.gov and BTECH school code: 014257.
BTECH receives student FAFSA records.
Financial Aid will send an email to students to create a VerifyMyFafsa Account.
The student creates an account and submits the required documentation.
Students will complete enrollment with BTECH.
Financial Aid will email the student a link to schedule a required Financial Aid Offer meeting.
Pell Grant is disbursed.
____________________
Scholarships
Checklist
I have my Student ID
Letter of Recommendation
I have a personal history/career objective
I have my high school transcript
The Process
Apply for scholarships at https://btech.edu/scholarships (soft deadline (5th of each month).
BTECH emails a link to schedule a Scholarship Interview.
Interview with the Scholarship Committee (generally 3rd Tuesday of each month).
BTECH evaluates the interview rubric and available funds.
Notified of award results within 4 weeks.
The student will receive a link to schedule a meeting to accept the award.
BTECH disburses scholarships.
____________________
Veterans
Complete the Veterans checklist.
Reach out to the VA Certifying Official at nmcinelly@btech.edu.
If you have any questions please make an appointment with a Student Success Advisor here.
High School

Adult Students:

Not Available

M-Th -
8 am to 4:30 pm

____________
____________
Hours
Per Week

Certificate




Duration

30 

35 credits* 




10 Months
*(including prerequisite/pre-admission courses) 
Graduates can continue in the Registered Nursing program through Weber State University.
The following are the requirements for licensure in Utah as a Licensed Practical Nurse (LPN):
Successful completion of the Practical Nursing program
Passing the National Council Licensure Examination (NCLEX) for PN. NCLEX-PN is taken at a Pearson Vue Testing Center
Application for licensure through the Utah Division of Occupational and Professional Licensing (DOPL). Application to DOPL includes submission of fingerprints for a background check. Any felony or misdemeanor charges will be evaluated by DOPL before approval.
Logan Campus
1301 West 600 North,
Logan, Utah 84321
| Living | Personal |
| --- | --- |
| $8,136 | $2,331 |
| ___________________ | ___________________ |
| Transportation | Dependent Care |
| $1,620 | $369 |
| ___________________ | ___________________ |
| Disability | Profession License |
| $108 | $290 |
Outcome Data
Reported Annually to the Accrediting Agency Council on Occupational Education
Program Completion Rate:
91% (Number of students who complete the program within the defined program length of two semesters.)
Job Placement Rate:
76% (Percentage of graduates employed in a position for which the nursing program prepared them. This excludes those who continue their education.)
Licensure Examination: 100%
Source: ACEN Annual Report 2022-2023 Academic Year
Reported Annually to the Accrediting Agency Council on Occupational Education:
Program Completion Rate: 98%
Job Placement Rate: 98%
Licensure Examination: 100%
Withdrawal 2%
License Required
National Council of State Boards of Nursing Licensure
Outcome statistics are compiled annually based on Training Outcome surveys conducted with students post-graduation. Data is gathered through coordination with the student, faculty, Student Services Office personnel, and licensing agencies.
Accreditation:
Practical Nursing at Bridgerland Technical College located in Logan, Utah is accredited by the:
Accreditation Commission for Education in Nursing (ACEN)
3390 Peachtree Road NE, Suite 1400
Atlanta, GA 30326
(404) 975-5000
The most recent accreditation decision made by the ACEN Board of Commissioners for Practical Nursing is Continuing Accreditation.
View the public information disclosed by the ACEN regarding this program at:
Employment Outlook
What is the difference between a job and a career?
The words career and job are very different. To be specific, a job is what you show up to for work; a career spans your lifetime and includes your education, training, and professional memberships, and is something you love doing.

The mission of the Bridgerland Technical College is to deliver competency-based, employer-guided career and technical education to both secondary and post-secondary students through traditional and technology-enhanced

methodologies. This hands-on technical education provides occupational education, skills training, and workforce development to support the educational and economic development of the Bear River Region. 

Logan Campus - Main
Telephone: 435-753-6780
Student Services
Monday: 8 am - 4:30 pm
Tuesday: 8 am - 6 pm
Wednesday: 8 am - 6 pm
Thursday: 8 am - 4:30 pm
Friday: 8 am - 4 pm
Sat/Sun: Closed
Brigham City Campus
Telephone: 435-734-0614
Student Services
Monday: 7:30 am - 4 pm
Tuesday: 7:30 am - 4 pm
Wednesday: 7:30 am - 4 pm
Thursday: 7:30 am - 4 pm
Friday: 7:30 am - 3 pm
Sat/Sun: Closed
Logan Campus - Main . 435-753-6780
1301 North 600 West, Logan, UT 84321
Brigham City Campus . 435-734-0614
325 West 1100 South Brigham City, UT 84302