Weber State University - Bridgerland Campus
Bridgerland Technical College and Weber State University (WSU) are pleased to announce a contractual agreement for a Practical Nursing to Registered Nursing (PN to RN) Program on Bridgerland Technical College's Logan Campus. This program is only for currently enrolled or former Nursing graduate students at Bridgerland Technical College. Students admitted to this program are enrolled at WSU.
Beginning Spring 2016, Bridgerland Technical College Nursing students may seamlessly progress to Weber State University's RN program at Bridgerland Technical College if additional prerequisites and GPA requirements are met.
For more information, contact Rob Holt at rholt@weber.edu or visit Weber State University's PN to RN Program page at weber.edu/nursing/.
A Little About Bridgerland Technical College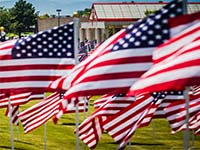 The mission of the Bridgerland Technical College is to deliver competency-based, employer-guided career and technical education to both secondary and post-secondary students through traditional and technology-enhanced methodologies. This hands-on technical education provides occupational education, skills training, and workforce development to support the educational and economic development of the Bear River Region.
Logan Campus - Main
Telephone: 435-753-6780
Student Services
Monday: 8 am - 4:30 pm
Tuesday: 8 am - 6 pm
Wednesday: 8 am - 6 pm
Thursday: 8 am - 4:30 pm
Friday: 8 am - 4 pm
Sat/Sun: Closed
Brigham City Branch Campus
Telephone: 435-734-0614
Student Services
Monday: 7:30 am - 4 pm
Tuesday: 7:30 am - 4 pm
Wednesday: 7:30 am - 4 pm
Thursday: 7:30 am - 4 pm
Friday: 7:30 am - 3 pm
Sat/Sun: Closed
Logan Campus - Main (Office)
1301 North 600 West
Logan, UT 84321
Toll Free: 866-701-1100
Local: 435-753-6780
TDD: 800-346-4128
Fax: 435-752-2016