Registration Opens August 1
Cosmetology/Barbering - High School
For 2023-2024 School Year Students 
Bridgerland Technical College is participating in a statewide alignment project involving all Utah technical colleges. Alignment increased the time necessary in supervised services, requiring more one-on-one faculty assistance in the salon. This change, in conjunction with the program's popularity, created a need to move to a competitive application for high school seniors to enroll.
Additionally, there is a mandatory parent & student meeting this spring (Monday, March 27th, OR Thursday, April 13th both at 6:00 pm). Parent meeting participation is required for students to be considered for enrollment in the fall of 2023. The meeting will be available in both a face-to-face format and through Zoom. A 2-period minimum enrollment block is required.
o  March 27th Parent Meeting Link (ID: 886 5372 2051, Passcode: 338418)
o  April 13th Parent Meeting Link( ID: 860 9203 3105, Passcode: 320103)
Face-to-face will be at the Brigham City Campus - 325 West 1100 South, Brigham City, Utah 84302. 
Students learn the "why" during Cosmetology/Barbering theory classes. They learn the "how" while participating in practical demonstrations, hands-on classes, and through completion of service tasks on mannequins, live models, and customers.
Basic – Intermediate Skills
Analysis, Consultations, Professionalism
Safety & Blood Exposure
Hair & Scalp Care
Shampooing & Draping
Wet & Dry Hairstyling
Perms
Manicures & Pedicures
Intermediate – Advanced Skills
Haircutting – shears, clippers, razors
Barbering/Shaves
Hair Coloring/Lightening
Facials/Cosmetics/Lashes
Hair Removal – tweeze/wax
Advanced Nails
Business Skills
Students must attend one theory class per day; no theory classes are scheduled after 2:00 p.m. Student must purchase their needed materials/supplies (HS kit, books, and uniform) within the first 3 days of class.
For 2023-2024 School Year
A Little About Bridgerland Technical College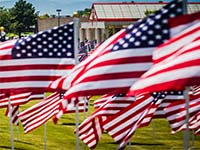 The mission of the Bridgerland Technical College is to deliver competency-based, employer-guided career and technical education to both secondary and post-secondary students through traditional and technology-enhanced methodologies. This hands-on technical education provides occupational education, skills training, and workforce development to support the educational and economic development of the Bear River Region.
Logan Campus
1301 North 600 West
Logan, UT 84321
Toll-Free: 866-701-1100
Local: 435-753-6780
TDD: 800-346-4128
Fax: 435-752-2016
Brigham City Campus
325 West 1100 South
Brigham City, UT 84302
Main: 435-734-0614
Toll-Free: 800-827-0614
Fax: 435-734-0431