Bridgerland Technical College
Learn More
About the IT STEM Academy
Classes run Monday - Thursday from 3:00 - 4:15 p.m with flex start dates to accomodate after school activities
NO COST IT TRAINING at 8 regional high schools. More than 90 students enrolled last year!
900 hour Information Technology certificate. Additionally, USU offers a BS technology degree with a specific IT emphasis. You can use the 900 hour certificate directly toward that degree. Click here to learn more!

Bridgerland Technical College
Pathway from BTECH
to a USU BS
A Little About Bridgerland Technical College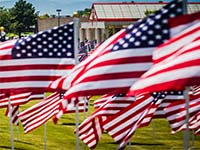 The mission of the Bridgerland Technical College is to deliver competency-based, employer-guided career and technical education to both secondary and post-secondary students through traditional and technology-enhanced methodologies.
Logan Campus - Main
Telephone: 435-753-6780
Student Services
Monday: 8 am - 4:30 pm
Tuesday: 8 am - 6 pm
Wednesday: 8 am - 6 pm
Thursday: 8 am - 4:30 pm
Friday: 8 am - 4 pm
Sat/Sun: Closed
Brigham City Branch Campus
Telephone: 435-734-0614
Student Services
Monday: 7:30 am - 4 pm
Tuesday: 7:30 am - 4 pm
Wednesday: 7:30 am - 4 pm
Thursday: 7:30 am - 4 pm
Friday: 7:30 am - 3 pm
Sat/Sun: Closed
Logan Campus - Main (Office)
1301 North 600 West
Logan, UT 84321
Toll Free: 866-701-1100
Local: 435-753-6780
TDD: 800-346-4128
Fax: 435-752-2016