Registration Opens August 1
Pharmacy Technician Advanced - High School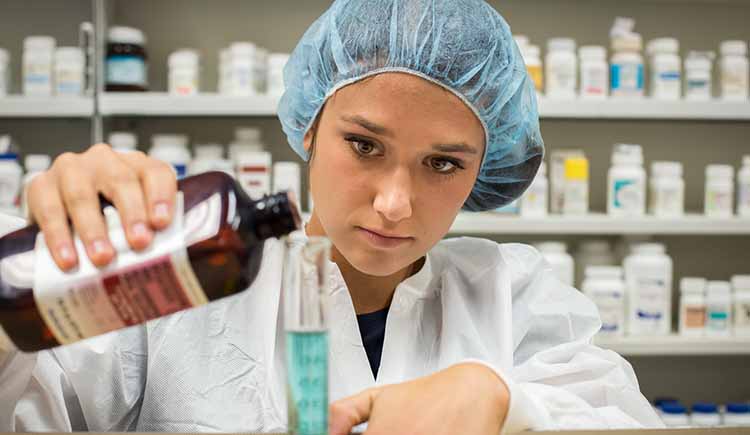 Courses cover State and Federal law for pharmacy, key concepts in the workplace, terminology, calculations, prescriptions and prescription labels, routes and formulations, non-sterile compounding, basic biopharmaceutics, as well as common drugs and their uses. A special emphasis is placed on retail pharmacy settings. Hands-on lab skills used in pharmacy will be taught in conjunction with key concepts.
Students must enroll for three trimesters or two semesters.
High school students transitioning to the adult program will be required to submit to a background check when they turn 18.
Logan Campus - Main
Telephone: 435-753-6780
Student Services
Monday: 8 am - 4:30 pm
Tuesday: 8 am - 6 pm
Wednesday: 8 am - 6 pm
Thursday: 8 am - 4:30 pm
Friday: 8 am - 4 pm
Sat/Sun: Closed
Brigham City Campus
Telephone: 435-734-0614
Student Services
Monday: 7:30 am - 4 pm
Tuesday: 7:30 am - 4 pm
Wednesday: 7:30 am - 4 pm
Thursday: 7:30 am - 4 pm
Friday: 7:30 am - 3 pm
Sat/Sun: Closed
Logan Campus - Main . 435-753-6780
1301 North 600 West, Logan, UT 84321
Brigham City Campus . 435-734-0614
325 West 1100 South Brigham City, UT 84302