Registration Opens August 1
Dental Assisting - High School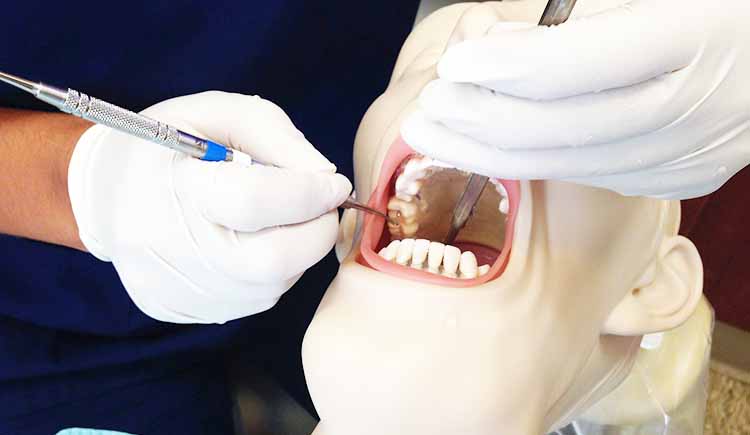 Students will be trained in four-handed dentistry assisting; including, general dental procedures, taking digital radiographs, passing instruments, pouring models, infection control and sterilization, taking impressions, and mixing cements. A variety of general office management skills, including scheduling appointments, telephone etiquette, insurance, etc. will be taught. Additionally, students may receive their Utah Oral Health and Safety Radiation Certificate.
High school students transitioning to the adult program will be required to submit to a background check when they turn 18.
It is recommended to take this class multiple trimesters/semesters.
Logan Campus - Main
Telephone: 435-753-6780
Student Services
Monday: 8 am - 4:30 pm
Tuesday: 8 am - 6 pm
Wednesday: 8 am - 6 pm
Thursday: 8 am - 4:30 pm
Friday: 8 am - 4 pm
Sat/Sun: Closed
Brigham City Campus
Telephone: 435-734-0614
Student Services
Monday: 7:30 am - 4 pm
Tuesday: 7:30 am - 4 pm
Wednesday: 7:30 am - 4 pm
Thursday: 7:30 am - 4 pm
Friday: 7:30 am - 3 pm
Sat/Sun: Closed
Logan Campus - Main . 435-753-6780
1301 North 600 West, Logan, UT 84321
Brigham City Campus . 435-734-0614
325 West 1100 South Brigham City, UT 84302