Registration Opens August 1
Wildland Firefighter - High School
Enjoy the outdoors? Wildland fire fighters make good money! Travel the nation exploring very remote areas while maintaining a high level of fitness, adrenaline rush, and protecting people and their property. Learn how weather, topography, and other factors influence fire behavior. Wildland fire experience and knowledge is beneficial to those interested in pursuing careers in fire management, wildlife management, field biology, ecology, forestry, or range management.
If the student is or will be 18 years old within 1 year of finishing this course, they may certify as a Wildland Firefighter. In order to certify, they will have to pass a fitness test (walk 3 miles in 45 min with a 45 lb. pack on).
A Little About Bridgerland Technical College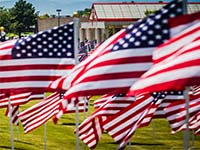 The mission of the Bridgerland Technical College is to deliver competency-based, employer-guided career and technical education to both secondary and post-secondary students through traditional and technology-enhanced methodologies. This hands-on technical education provides occupational education, skills training, and workforce development to support the educational and economic development of the Bear River Region.
Logan Campus
1301 North 600 West
Logan, UT 84321
Toll-Free: 866-701-1100
Local: 435-753-6780
TDD: 800-346-4128
Fax: 435-752-2016
Brigham City Campus
325 West 1100 South
Brigham City, UT 84302
Main: 435-734-0614
Toll-Free: 800-827-0614
Fax: 435-734-0431