Cheyan Desmarais – Platinum Performer for Cosmetology/Barbering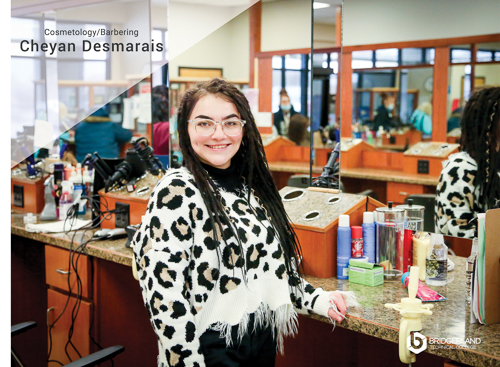 Cheyan Desmarais was recently chosen as the Platinum Performer for Cosmetology/Barbering. Cheyan was able to start taking classes as a high school student where she completed a big portion of her certificate tuition-free! In fact, that was why she chose to attend BTECH in the first place! She told us, "I chose Bridgerland Technical College because I liked that I was able to get a head start. I think that saved me a lot of time and money."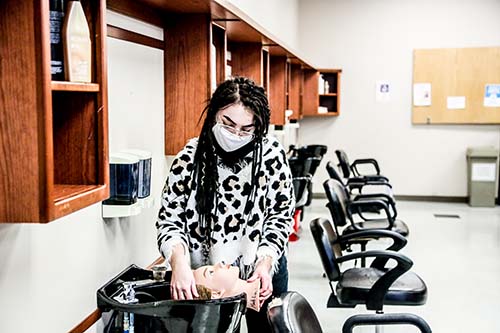 With so many great aspects about this program, we wanted to know what Cheyan enjoyed most. She said her favorite part was the people she was able to meet and form relationships with.
Cheyan had some great advice for prospective students. "The advice I have for future students is that you are going to have bad days . . . but just keep going! Keep going, it will get easier and you will get through it. It will be worth it."

Now that Cheyan has graduated, she is working at a dread lock salon in Ogden and at a full-service salon in Perry, Utah. A goal that she has in life is to do what she enjoys, which is being a hair stylist. We wish Cheyan the best of luck in her future!