Congratulations to Jeannie Johnson – Director of Brigham City Branch Campus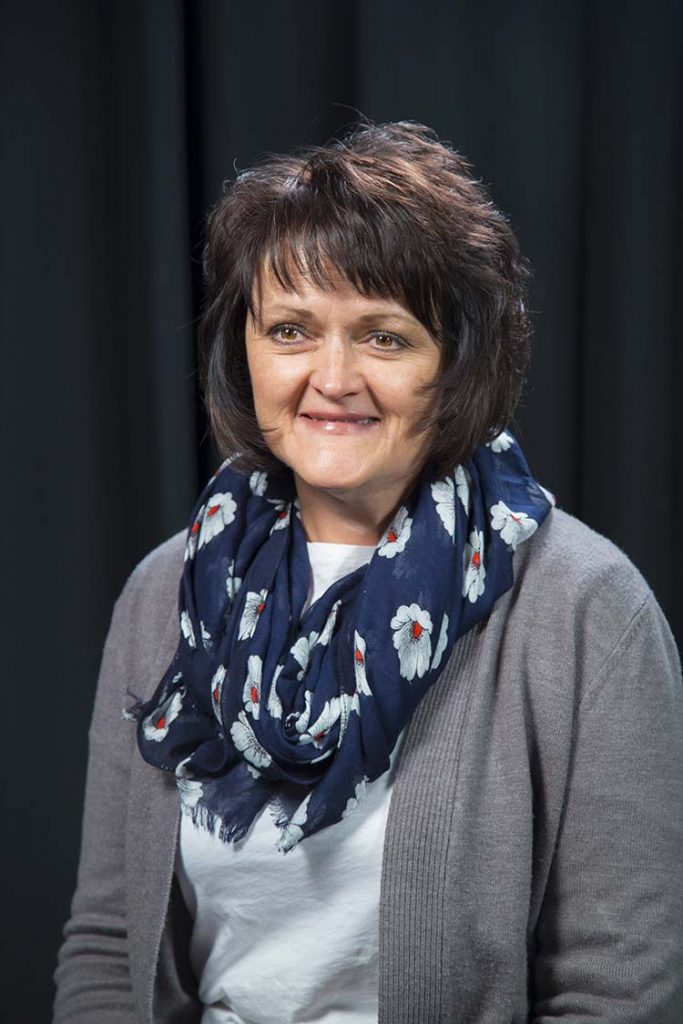 We want to congratulate Jeannie Johnson on her new position at Bridgerland Technical College as the new Director of Brigham City Branch Campus. We recently sat down with her to get to know a little bit more about her and asked her a few questions.
---
Tell us a little bit about your history with Bridgerland Technical College.

"After completing my degree at BYU (go cougars!!) in Secondary Business Education I taught for a few years in the high school. Then when I decided to stay home with my children I really missed being in the classroom and just needed something to fill my "teacher" needs. That's when I saw the advertisement for an evening Business/Computer instructor at BTECH in Brigham City and this fit perfectly with my schedule!
22 years ago I stepped into my first BTECH classroom.  I really enjoyed it and especially enjoyed the students.  I am still friends with one of them after all these years.  I continued teaching evening classes for about two years and then we moved away from the area.  

When we moved back to Box Elder County, I was hired as the Region Pathways Coordinator for the State Board of Education.  Because BTECH was the fiscal agent for this grant, my office was at the Brigham City Branch Campus.  That was 11 years ago!  Time certainly does fly when you love what you do.  

Tell us what you love most about BTECH.
I have loved seeing students succeed over the years here at BTECH when they were sure they couldn't do "college".  In my presentations to 9th graders around the region, I always tell them that there are careers that don't require that you go to University.  Then I jump right into our programs and share stories about students who leave Bridgerland with a certificate in hand!  I want more than ever for students to understand that they have a CHOICE!  Not everyone needs to go to the University and we have some great programs here at Bridgerland!

What are your hopes for the future, especially in regards to the Brigham City Branch Campus?
My goal for the Brigham City Branch Campus is to fill our classrooms!  I plan to be out in the community working with the schools as well as the industry to let them know about the great programs we offer.  

If you could give thanks to a few people that have inspired you along your path, who would it be?
I want to thank Troy Christensen for always believing in and encouraging me!  He supported me in my decisions as Pathways Coordinator, reigned me in when needed, and honestly allowed me to build the Region Pathways program into what it is today.  He left some big "shoes" to fill here, and I will work hard to carry on what he started.  

Another person I owe a lot to is Gloria Peterson.  Even though she is no longer here at BTECH she was an amazing mentor for me.  Her happy disposition and ability to make you feel like a million bucks are something I continually strive to emulate. She made Career Days into what it is today, and I was fortunate to have been taught by her how to run a big event like that.  

We are surrounded by great people here at Bridgerland!  Two of my favorite quotes come from my teaching years but I feel like they can be used in and out of the classroom:

"If I had been a kid in my class today, would I want to come back tomorrow?"  and  "They may forget what you said, but they will NEVER forget how you made them feel."

We have a great opportunity here at Bridgerland Technical College to put both of these quotes into action with each person we come in contact with on a daily basis!
Congratulations again to Jeannie! We know you will do great things!