Thank you! Donation from Stan and Judith Meyrick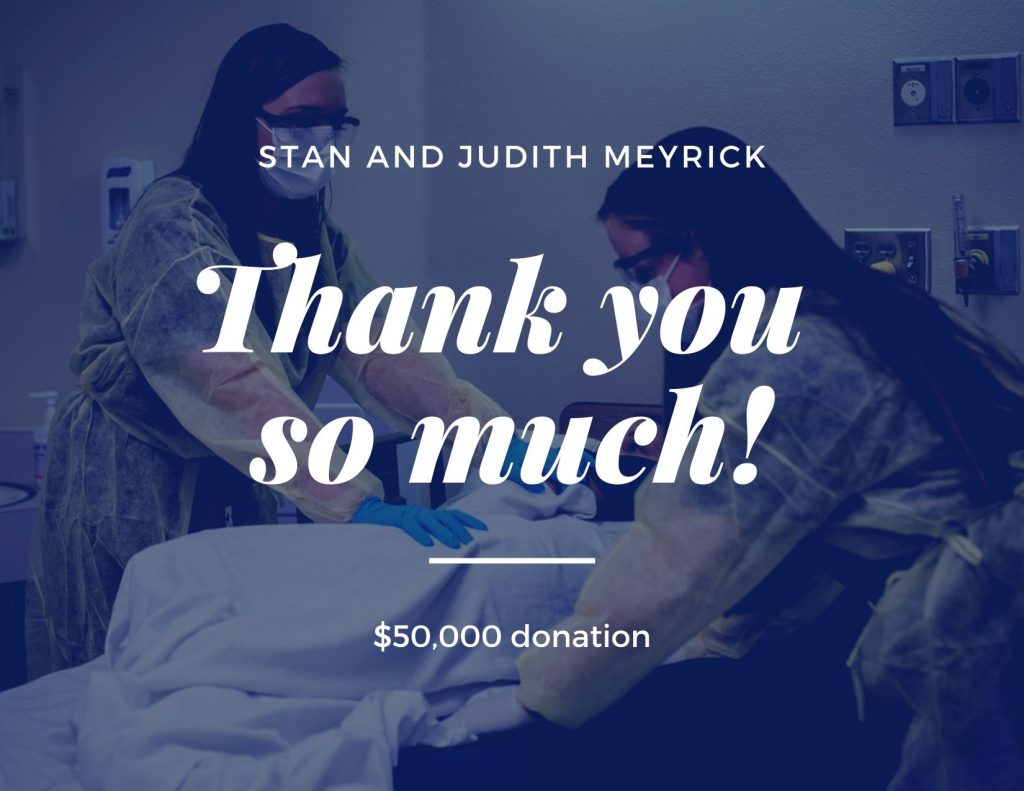 Bridgerland Technical College is pleased to have accepted a donation of $50,000 from Stan and Judith Meyrick for the use of the Practical Nursing students and their program.
We are excited to announce that $4,000 has been designated towards scholarships for our Practical Nursing students.
Additionally, $5,000 is set aside for new nursing simulation software, and the remaining funds will be determined throughout the school year.
Stan and Judith were both born in Utah, and they have spent much of their time in the Uintah Basin, Spanish Fork and now Logan, Utah. They met while Judith was a freshman at Utah State University. She happened to a performing member of the Aggiettes when she caught the eye of Stan, who was a senior at the time.
Stan graduated shortly after their meeting, and went into the military as a pilot. Following training, Stan was stationed in Germany, but never forgot Judith. The two wrote as often as possible while he lived overseas. Stan was able to come home for a two-week break, and spent most of that time with Judith. They soon were engaged with the only ring Stan could find on the base in Germany.
Two weeks after Stan came back to the States, they were married. They later raised their four children throughout several parts of Utah.
Their passion for helping others has been a great mix with their business savvy and success. They have been able to share their philanthropy with such institutions as Utah State University, Snow College, several high schools, and now Bridgerland Technical College.
They love helping students succeed and Judith has become one the biggest advocates for technical education. She makes sure to ask any young person she meets if they have considered going to BTECH. We are extremely grateful for the Meyrick family's donation to our school. We hope to be able to better the lives of our Practical Nursing students with their generosity. We look forward to working with the Meyricks in the future and know our students will appreciate the investment these amazing people have put into their futures.