Embracing the Thrills of Engineering and Exploration at Bridgerland Technical College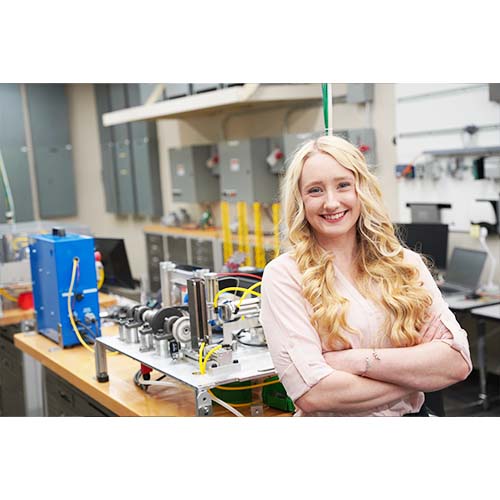 Sierra Brookshire, a dedicated student in the Controls Engineering Technology program at Bridgerland Technical College (BTECH), is on a journey fueled by her passion for mechanical engineering. Originally from Nampa, Idaho, Sierra's desire for hands-on training and a deeper understanding of her field brought her to BTECH.
A Fusion of Flavors and Adventures:
When it comes to food, Sierra finds joy in the versatility of sushi and pizza. The ability to transform various ingredients into these culinary delights resonates with her creative spirit. As for treats, gluten-free brownies hold a special place in her heart. Beyond her academic pursuits, Sierra indulges in skiing, knitting, reading, and immersing herself in the beauty of nature. Taking her dog for a walk is a cherished activity that allows her to connect with the outdoors and relish in simple joys.
An Unforeseen Champion:
Hidden behind Sierra's engineering prowess is an intriguing fact: she was a state-champion skier in Idaho during high school. Starting at a young age, she honed her skills on the slopes, culminating in an outstanding performance during her senior year when she emerged victorious in every race. This achievement showcases her dedication and determination in both academics and extracurricular pursuits.
Engineering Dreams Take Shape:
Sierra's dream job revolves around hands-on work on the plant floor, combining elements of automation, mechanical engineering, and controls. Her time in the Controls Engineering Technology program at BTECH has been nothing short of inspiring. Programming inputs, outputs, PLCs, and troubleshooting networks—these tasks bring her immense joy and satisfaction. Post-graduation, Sierra plans to tie the knot and embark on a career journey in the Northwest, pursuing her engineering aspirations.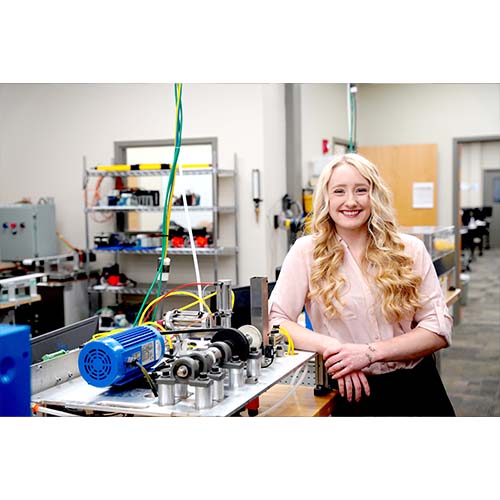 Advice for Future Students:
Sierra encourages future students to never hesitate to ask questions. The instructors at BTECH are enthusiastic about teaching and empowering students to become more efficient, knowledgeable, and skilled. Embracing coursework and diving deep into the material might initially raise questions about their relevance, but as the courses progress, the importance becomes evident. The final projects serve as a testament to the significance of every aspect covered throughout the program.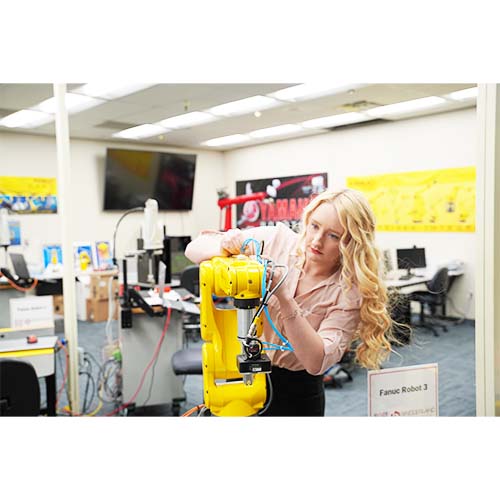 Thriving in a Hands-On Environment:
Among Sierra's favorite aspects of the program is the opportunity to engage intimately with the Skill Boss equipment. Disassembling and reassembling the entire system, followed by programming and executing various tasks, provides valuable insights into real-world applications. Working with robots, moving blocks, and collecting sensor readings showcase the practical applications of the skills learned. Sierra relishes the freedom to explore different facets of the program and develop a profound understanding of her chosen field.
Inspiration from Exploration:
Sierra's passion for engineering was ignited during a high school course that involved designing a manned mission to Mars. Selected as one of the top students, she embarked on a week-long capstone experience at NASA Ames, where she interacted with astronauts, scientists, and engineers. Collaborating on a simulated project to reach Mars, delving into math, propulsion, economics, and sustenance, Sierra realized her deep love for engineering. At BTECH, her focus has shifted to PLCs, programming, and troubleshooting, where she finds immense satisfaction in problem-solving.
In Sierra Brookshire, we see a student who thrives on the excitement of engineering, exploration, and pushing boundaries. BTECH has provided her with the tools, experiences, and support needed to pursue her dreams. As she continues to grow and evolve, Sierra's unwavering determination and passion will undoubtedly propel her toward a fulfilling career in the field she loves.