Esther Warrick – Platinum Performer for Therapeutic Massage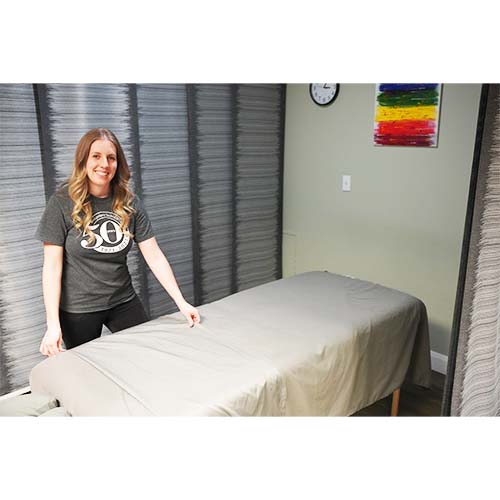 Esther Warrick, a student in the Therapeutic Massage program, grew up in the small town of New Castle in southern Utah. Her journey led her to Cache Valley in 2012, where she initially attended the University. However, she soon discovered her passion for Therapeutic Massage and decided to pursue further education at Bridgerland Technical College. She chose Bridgerland Technical College due to its affordability and accessibility, making her dreams a reality. Each day, Esther eagerly wakes up, excited to attend her classes. In her free time, she enjoys playing the guitar, engaging in watercolor painting, digitally restoring old photographs, and caring for her house plants, albeit with mixed success.
An impactful experience with a friend in the hospital inspired Esther to pursue therapeutic massage. Witnessing the positive impact of a hospital's massage therapist on her friend's recovery sparked a deep realization of her own calling. Esther's dream job involves working in collaboration with mental health hospitals, using her massage techniques to assist individuals coping with grief, trauma, and PTSD. Her aspiration is to help them process their emotions effectively. Once she completes her studies and obtains her license, she aims to gain valuable experience in the field. To future students, Esther offers the advice of not waiting for everything to be perfect before embarking on an educational program. She encourages them to take the leap, emphasizing the kindness and patience exhibited by the staff at Bridgerland Technical College who will guide them throughout the entire process.
Esther's favorite aspect of her program is the relationships she has formed with her instructors and classmates. The unwavering support and encouragement Esther has received at Bridgerland Technical College have fostered a sense of belonging and empowerment, surpassing any she has experienced before. She cherishes the friendships she has cultivated among her fellow students and the staff, recognizing them as sources of inspiration and motivation. Esther feels she is on a path towards something remarkable, setting the stage for the rest of her fulfilling life.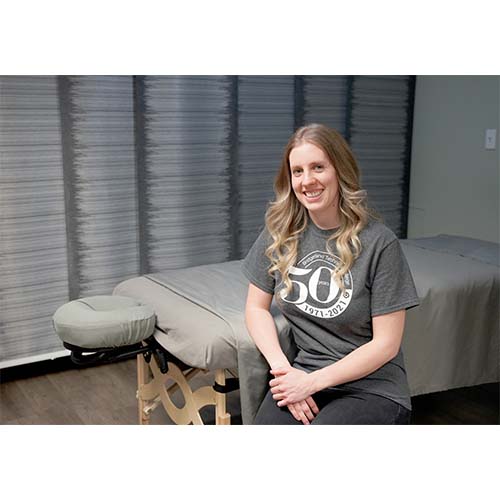 Esther Warrick's journey exemplifies the transformative power of pursuing one's passion. Through her studies at Bridgerland Technical College, she is not only acquiring the skills and knowledge needed for her chosen career but also building meaningful connections and finding support in a nurturing environment. Esther's dedication and enthusiasm serve as a testament to the profound impact a supportive educational institution can have on a student's personal and professional growth.