Introducing Frank Stewart – Chief Development Officer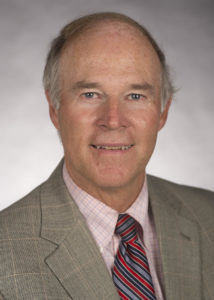 Bridgerland Technical College (BTECH) is pleased to announce a new addition to our staff, Mr. Frank C. Stewart. Frank will be the new Chief Development Officer for the College and will support faculty, staff, and students in fund raising and development work. This will include working with and developing alumni relations; strengthening corporate partnerships for internships, scholarships and donations; and grant and proposal writing for foundations.
Frank comes to BTECH with over 15 years of professional fund raising experience. Following 13 years in the College of Education and Human Services at Utah State University (USU), he has most recently been the Sr. Development Director for the College of Science and Engineering at Idaho State University. Frank holds the "Certificate of Fund Raising Management" from the Indiana School of Philanthropy, and is a member of the American Fundraising Professionals Association.
Frank is originally from Logan, and he and his wife Nancy are both graduates of USU. Nancy teaches 5th grade for the Edith Bowen Laboratory School on USU's campus. They have four children and seven grandchildren.
This position comes at a key time for us, coinciding with a name change from Bridgerland Applied Technology College to Bridgerland Technical College. BTECH has fundamentally changed education by offering an early morning AM STEM Academy for high school students, in partnership with all of the high schools in our region. As a leader in technical education, our mission is carried out by designing programs that are directly aligned with business and industry needs. Many programs at Bridgerland Technical College have a stackable credential pathway to USU for an AAS and now a Bachelor of Science in Technology Systems.
Mr. Frank C. Stewart can be reached at BTECH by calling (435) 213-1863, (435) 770-0844, or fstewart@btech.edu.