Jesse Mindiola – Platinum Performer for Drafting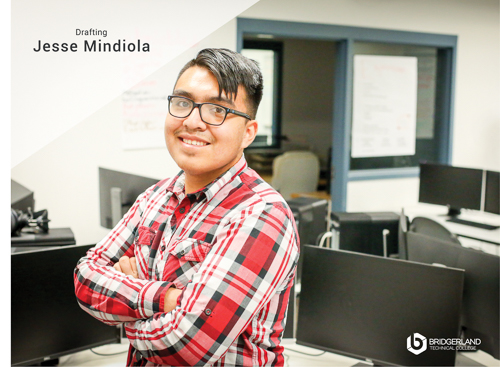 Jesse Mindiola was chosen as the Platinum Performer for the Drafting program. Jesse took advantage of the free tuition at BTECH by attending the program during high school.


Jesse's favorite part about the program was learning new computer software like AutoCAD, Autodesk, Inventor, and Chief Architect. Outside of Drafting, Jesse likes to draw, write short stories, and do anything creative. Something else we were able to find out about Jesse is that he has ADHD. He told us, "During my journey, I have been fighting against ADHD and somehow I was still able to finish the program."

Jesse's dream job is to be a business owner and start a small business with the skills he has learned at BTECH. Now that he has graduated, Jesse plans to help his family with their business while he transfers his Drafting certificate to Utah State University to continue his education.