Jonathan Gillette – Platinum Performer for Welding Technology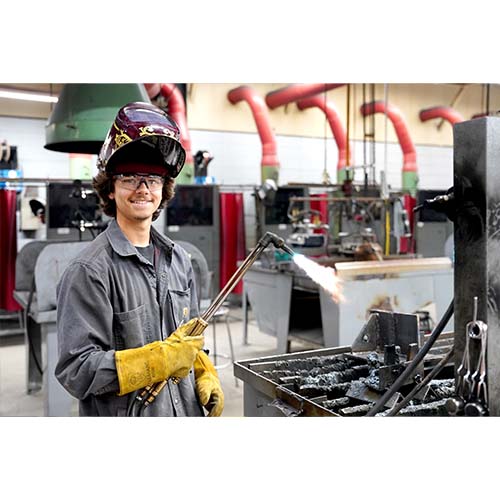 Jonathan Gillette is an aspiring welder enrolled in the Welding Technology program. Hailing from Burley, Idaho, Jonathan has an appetite for mushrooms, finding their versatility in culinary creations unmatched. Choosing Bridgerland Technical College was a natural decision for him, as he sought a school in the Logan area with affordable tuition and credits that seamlessly transfer to Utah State University, making it an undeniable choice.
When he's not honing his welding skills, Jonathan thrives in the realm of action sports. Growing up, he immersed himself in activities such as dirt biking, snowboarding, skateboarding, and surfing—anything that allows him to ride a board. However, beneath his love for adrenaline-inducing pursuits lies a lesser-known fact: Jonathan has led a nomadic life, residing in various countries, including Colombia and Costa Rica, and traversing multiple locations within the United States. These experiences exposed him to diverse lifestyles, religions, and cultures, shaping him into a person with a wealth of perspectives.
Jonathan's ultimate career aspiration is to own a fabrication company, but he acknowledges the need to refine his welding and fabrication skills before achieving that dream. The comprehensive training he receives at Bridgerland Technical College plays a vital role in his journey toward becoming a proficient welder. Following graduation, he plans to continue his education at Utah State University, leveraging the credits earned at BTECH to further enhance his skill set.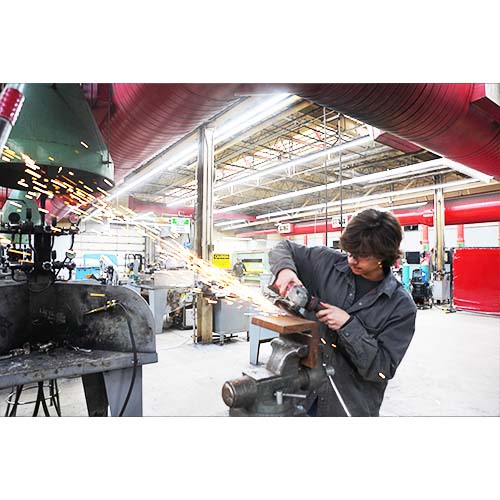 When asked about advice for future students, Jonathan encourages them to push their limits and invest themselves wholeheartedly in the program. He emphasizes the importance of seeking assistance from both peers and instructors when faced with challenges, highlighting the supportive and camaraderie-driven environment within the program. Reflecting on his experience, Jonathan expresses gratitude for the wealth of knowledge he has acquired, learning various welding processes and techniques. He credits the instructors for their exceptional guidance and mentorship, treating students as friends and fostering lasting connections.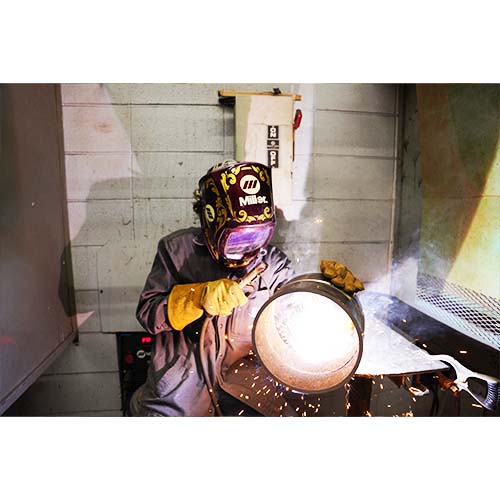 For prospective students considering the program, Jonathan's advice is simple but profound: approach it with enthusiasm and dedicate yourself wholeheartedly. By immersing oneself in the program, enjoyment and personal growth are bound to follow. Jonathan's passion for welding was ignited during his high school years when he participated in welding competitions and honed his craft while working on the farm. The positive experiences he has encountered at Bridgerland Technical College include instructors going above and beyond to ensure his mastery of techniques and providing comprehensive support to propel his learning journey. Ultimately, Jonathan values the college's commitment to preparing students for successful careers.
Jonathan Gillette's story epitomizes the spirit of dedication and pursuit of passion found at Bridgerland Technical College. As he forges his path in the Welding Technology program, his experiences, skills, and the network of friendships he has built will undoubtedly serve him well in his future endeavors as a welder and aspiring fabrication company owner.