Josh Snyder – Diesel Mechanic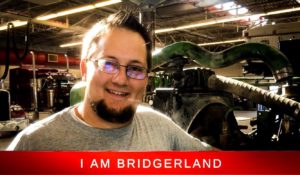 "I just knew that I didn't want a desk job my whole life, I wanted to work with my hands. I have relatives that are diesel mechanics and so I started to look into it and found it very interesting."
Josh Snyder is one of our fantastic students in the Diesel Mechanics program that we offer. He completed a four year degree at Utah State University in Exercise Science before he made the decision to come to Bridgerland. His driving motivator to come here was that he knew the demand for diesel mechanics was high and rising, and he wanted an opportunity. Josh has a high level of motivation to continue to succeed and is working hard to accomplish his goals. Way to go Josh.