Bret Lyman – Student in Practical Nursing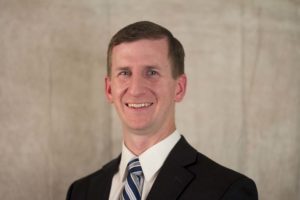 After deciding to become a nurse, Bridgerland Technical College provided a pathway for me to achieve my goals and opened doors for future education. Bridgerland Technical College allowed me to maintain my residence and employment in Cache Valley while pursuing a career in nursing. My experience in Practical Nursing at Bridgerland was fantastic, and the faculty was truly inspirational! My instructors motivated me to continue my education and helped me develop the skills and confidence I needed to do so. After completing the program, I determined I wanted to become the kind of nursing faculty member my instructors had been. Further education included an AS and BS in Nursing from Weber State University, an MS in Nursing Education at the University of Northern Colorado, and a Ph.D. in Nursing Education from the University of Northern Colorado.
Within three years of completing the program at Bridgerland Technical College, I was teaching full-time in a baccalaureate nursing program. Currently, for me! I hope others will have the same positive, life-changing experience that I had.