Nursing Student – Heidi Bowler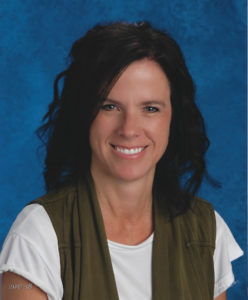 I began my nursing career in 2003 in the Bridgerland Technical College Nursing Program. It was quickly apparent as I began my nursing education that I was fortunate to be a part of one of the best nursing programs. My instructors had a strong work ethic, dedication, and passion for excellent teaching which helped shape my nursing skills and gave me the foundation needed to further my nursing career. My instructors genuinely cared for all of their student's education and success. After graduating from Bridgerland, I obtained my Registered Nursing Degree from Weber State University in Ogden, Utah.
I have worked in the Logan Regional Hospital's Surgical, Medical, and Neonatal Intensive Care Units. During the past 10 years, I have enjoyed working as a District Nurse at Cache County School District. This position provides many ongoing challenges including: coordinating and implementing policies and health related programs, developing and managing Individualized Student Health Care Plans, and educating and training staff on various health related skills. I have served on various committees dedicated to assist and improve the health of our students and community. Furthermore, I am very excited to recently have accepted a substitute CNA teaching position at Bridgerland Technical College.  
I love being a nurse, in all the capacities it brings. I am grateful I was given the opportunity to begin my nursing pathway at Bridgerland Technical College which gave me a solid, excellent nursing foundation, and to be a part of such an exceptional nursing program.