Natalie Britt – Student of Practical Nursing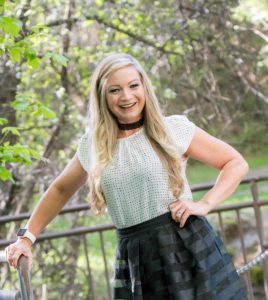 I started my education at Bridgerland Technical College in 2004, right after I graduated from high school. I was looking for a program that offered an extensive amount of clinical hours to their students. Practical Nursing was a perfect fit for me.  
As I was in the program at Bridgerland Technical College I realized that Practical Nursing was a passion of mine and I wanted to give back to the community. Instructors helped me along the way and always encouraged me to push myself to do more than I thought I could accomplish. Terry Fuller and Lisa Moon were two of the instructors who instilled confidence in me as a nurse. As I graduated from the program, I knew this wasn't the end of my journey. I looked to become more like the wonderful instructors who had guided me through the process of becoming a nurse.  
I went on to earn my Associates of Science, Bachelors in the Science of Nursing, and Masters in Nursing Education from Weber State University. During this time, I was working as a nurse at Logan Regional Hospital. I loved my career at Logan Regional Hospital in the Intensive Care Unit. I knew I could never leave the bedside nursing that I loved. But I yearned to teach new students about the passion and love I had for nursing. After furthering my education, I realized I wanted to be an instructor that made a difference in students' lives. I wanted to share my passion with the new students.  
I am currently teaching full-time at Bridgerland Technical College in Practical Nursing. I teach first year students in the skills laboratory and clinical setting. I also teach Fundamentals of Nursing, a didactic portion of the first semester of school. I am still currently working at Logan Regional Hospital in the Intensive Care Unit as often as I can. I love being a nurse, and the passion I have for nursing started when I was a teenager in Practical Nursing at Bridgerland Technical College.