Paramedic Program Celebrates 1st Graduate!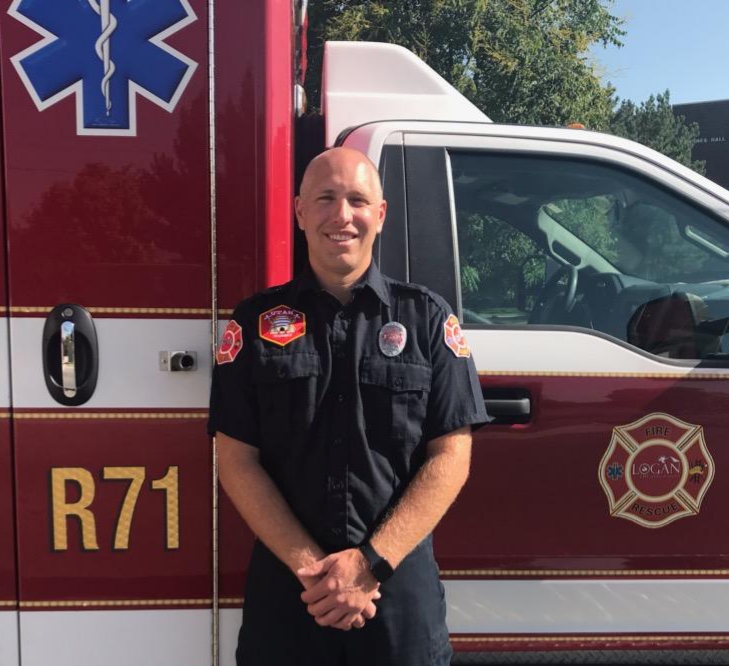 A HUGE congratulations to our very first graduate of the Paramedic program, Jayson Ward!
Jayson started his career studying art history at Idaho State University and worked as a general contractor for 12 years. He joined the Garden City Fire Department in 2014 and did the Fire and Rescue Services program at BTECH in 2015.
Wanting to do more with his career, he came to Bridgerland Technical College in 2016 and received his Emergency Medical Technician certificate. He also did the advanced Emergency Medical Technician certificate at BTECH in 2017.
Jayson was able to join the Rich County EMS in 2016 and was hired with Logan City Fire in 2018. He decided to continue his training and was one of the first students to join the Paramedic program in 2019 at Bridgerland Technical College.
Jayson has been married to his wonderful wife for 17 years and stays super busy with his six kids. He also enjoys the great outdoors, hunting, fishing, rock climbing, hiking, and mountain biking.
He states "I have enjoyed my time at BTECH, and I'm thankful for the education that I have received to further my career."
Congratulations Jayson! We are expecting great things!