Press Release: Health Sciences Building Update With Renderings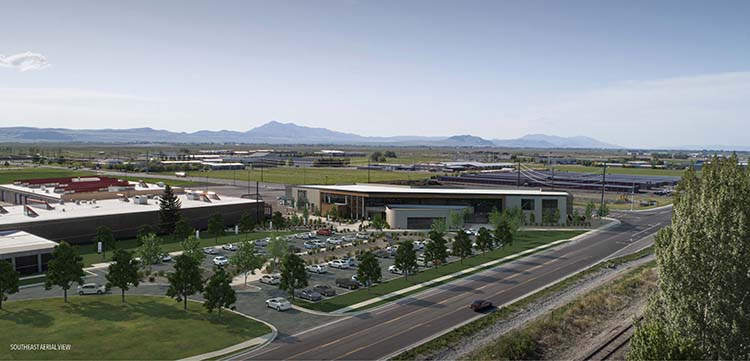 Bridgerland Technical College is excited to announce that they will be working with the Method Studio and Layton Construction team to design and build their first new Health Sciences building.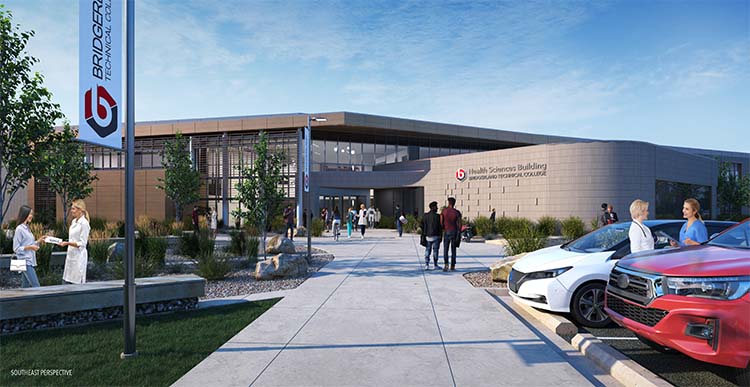 The Layton/Method team brings extensive knowledge of the nuances found in technical education. They have completed 40 projects together, including nine technical college buildings and dozens of university projects.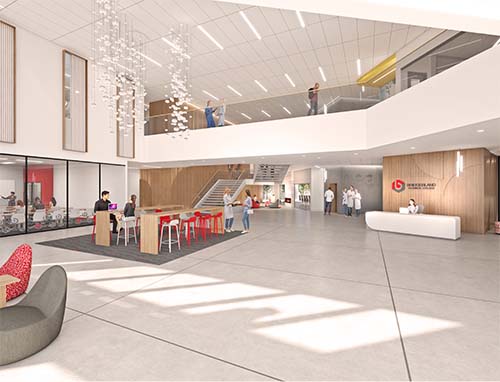 This two-story, purpose-built, 79,000 square foot Health Sciences building will house seven health career programs, preadmission courses, conference rooms, and a lecture hall. The facility will help to promote technical education through a branded, modern, cornerstone building at a high-traffic intersection (600 West and 1400 North). Construction will also include a new outdoor space for students to gather.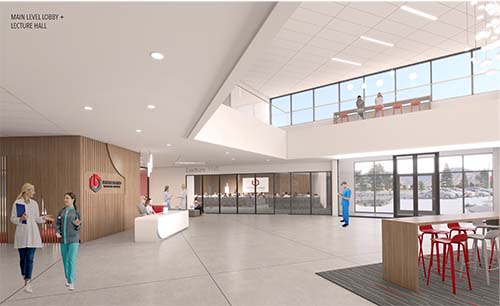 Wendy Carter, Executive Vice President, states, "The Method Studio/Layton Construction team came prepared from day one with questions, designs, and recommendations for this new building. Ultimately, their enthusiasm, passion, and vision carried them forward as the strongest design/build team for this project. We are ecstatic to work collaboratively with them as they turn our dream into reality."

Each interior space will feature high-tech hands-on learning with purpose-built classrooms, labs, and support spaces. There will also be opportunities to display health care learning opportunities in each of the labs and classrooms.
Bridgerland Technical College worked to evaluate the competitive proposals of six amazing and talented teams.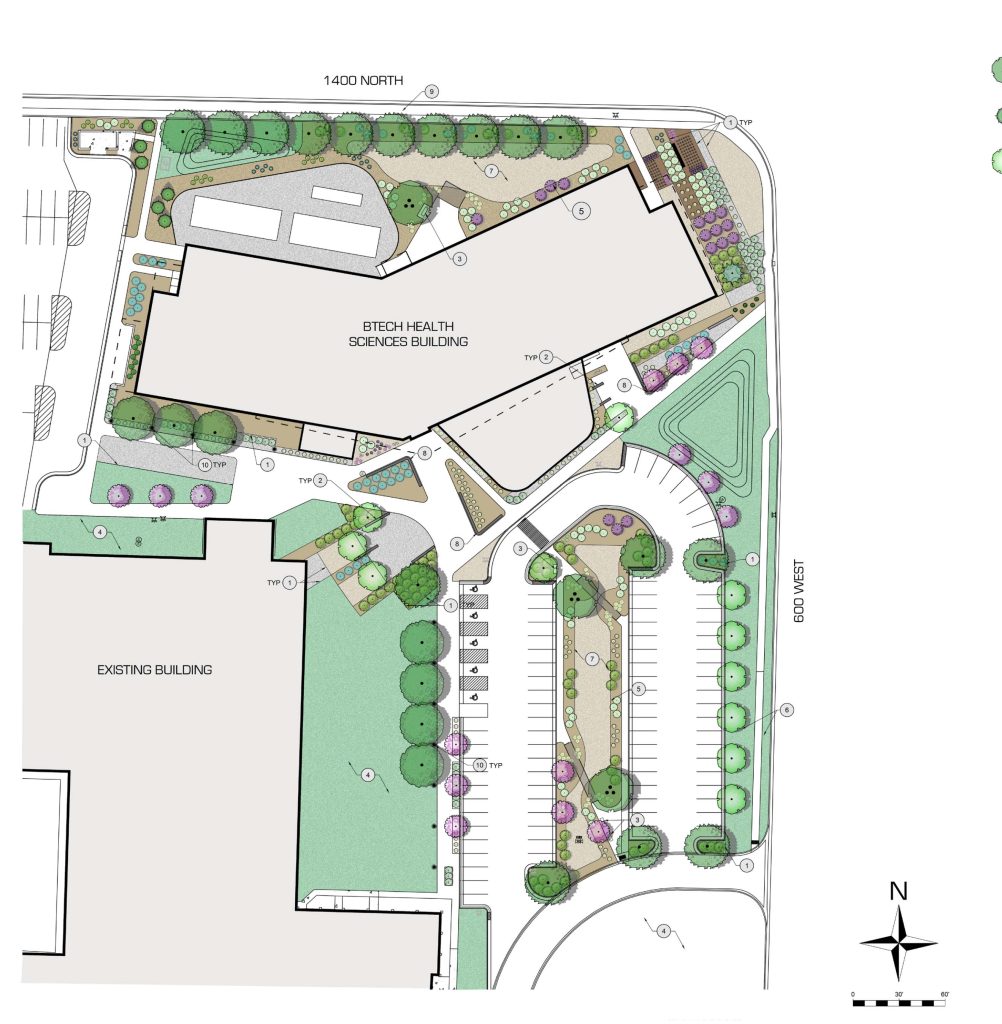 Yvonne Manning, Department Head for the Practical Nursing program, states, "There were so many excellent design choices, and it wasn't easy to narrow this down. Method Studio and Layton Construction understand the technical college experience. They made us feel confident in their ability by listening to our ideas and concerns and providing a plan that creates the best student experience possible.
The groundbreaking for the Bridgerland Technical College Health Sciences building will take place in the Spring of 2022 with our esteemed colleagues and the Chamber of Commerce. Construction for this state-of-the-art training facility will finish in August of 2023.