Therapeutic Massage Visiting BTECH Campus – Open to the Public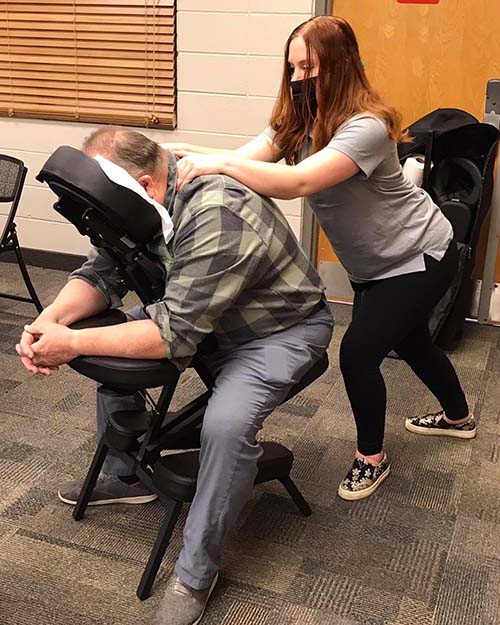 Therapeutic Massage students have recently reached a point in their education where they can practice on live clients! They came to the Logan Campus – Main and offered free, 15-minute seated chair massages to employees. Students used their knowledge from the Therapeutic Massage program in educating clients on the various muscles that were addressed during their sessions as well as answering questions on relaxation techniques.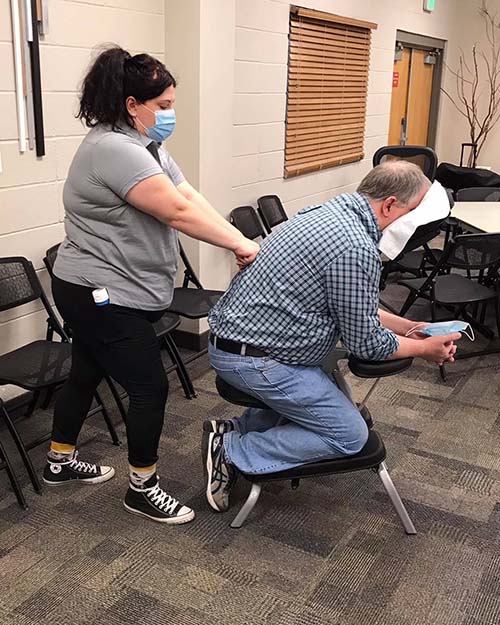 Other topics the Therapeutic Massage students have learned so far include:
Swedish massage
Swedish massage incorporating hot stones
Swedish massage with joint mobilization and stretching
Pregnancy massage
Reflexology
Thank you to Cheri, Andrea, Alex, Chayce, Juliet, and Mattie for providing BTECH some much-needed stress relief!
We have Therapeutic Massage appointments available at our Brigham City Branch Campus where the public can schedule to receive various types of massage. All appointments will be scheduled online. Click here to schedule your appointment with Therapeutic Massage.

Therapeutic Massage:
Phone: 435-237-0037
Hours: 9 a.m. – 3:30 p.m.
Appointments: Various Wednesdays, Saturdays, days, and evenings