Bridgerland Technical College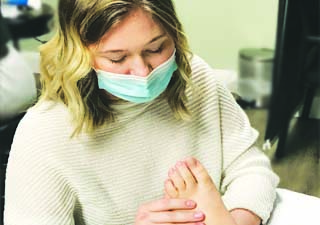 Massage appointments are available at our Brigham City Campus where the public can schedule to receive various types of massage including Swedish massage, Swedish massage with hot stones, Pregnancy Massage, Reflexology, Craniosacral therapy, and many more!  All appointments will be scheduled online. Click here to schedule your appointment with Therapeutic Massage.

Therapeutic Massage:
Phone: 435-237-0073
Hours: 9 a.m. - 3:30 p.m.
Appointments:  Various Wednesdays, Saturdays, days, and evenings
Therapeutic Massage appointments.
Client Intake Form
(To be completed by clients who have scheduled an appointment.)