Bridgerland Technical College
Certificates &
Graduation
Bridgerland Technical College offers certificates in competency-based training directly associated with expanding skill level and/or preparing individuals for entry-level employment in current and emerging occupations.
For more information regarding specific certificates offered at Bridgerland Technical College, and requirements for graduation, see the individual program pages available here or contact the Student Services Office at (435) 753-6780.
A graduation ceremony is held twice a year (June and December) for students awarded certificates. All financial obligations must be satisfied before a certificate is awarded.
A Little About Bridgerland Technical College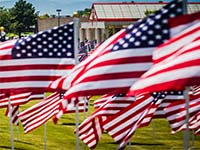 The mission of the Bridgerland Technical College is to deliver competency-based, employer-guided career and technical education to both secondary and post-secondary students through traditional and technology-enhanced methodologies. This hands-on technical education provides occupational education, skills training, and workforce development to support the educational and economic development of the Bear River Region.
Logan Campus
1301 North 600 West
Logan, UT 84321
Toll-Free: 866-701-1100
Local: 435-753-6780
TDD: 800-346-4128
Fax: 435-752-2016
Brigham City Campus
325 West 1100 South
Brigham City, UT 84302
Main: 435-734-0614
Toll-Free: 800-827-0614
Fax: 435-734-0431