Bridgerland Technical College
Generally the college is not required to obtain signed releases to take photographs, video, audio clips, and/or personal statements of groups or individual persons in public areas on campus such as in classrooms, common areas, Student Services, or on school grounds as there is minimal expectation of privacy in such spaces. This documentation may be used for newsworthy events without the expressed consent of the individuals represented.
Appropriate consent may be obtained from individuals for documentation to be used in advertising, marketing, and promotional materials. See college policy 511 - Advertising for more information.
A Little About Bridgerland Technical College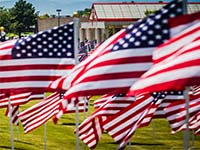 The mission of the Bridgerland Technical College is to deliver competency-based, employer-guided career and technical education to both secondary and post-secondary students through traditional and technology-enhanced methodologies. This hands-on technical education provides occupational education, skills training, and workforce development to support the educational and economic development of the Bear River Region.
Logan Campus
1301 North 600 West
Logan, UT 84321
Toll-Free: 866-701-1100
Local: 435-753-6780
TDD: 800-346-4128
Fax: 435-752-2016
Brigham City Campus
325 West 1100 South
Brigham City, UT 84302
Main: 435-734-0614
Toll-Free: 800-827-0614
Fax: 435-734-0431